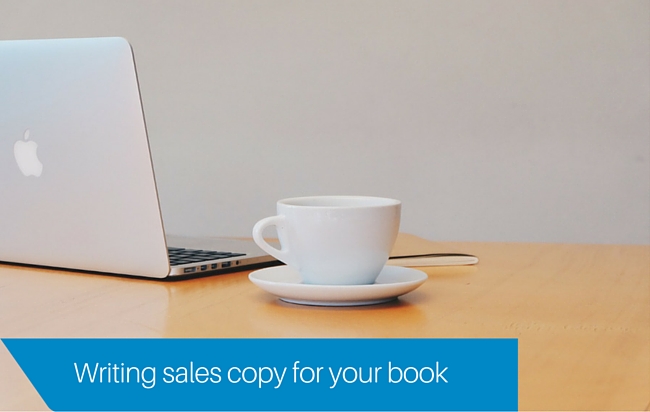 Author Dean Wesley Smith is the guest in this episode of The Author Biz.
Podcast: Play in new window | Download | Embed
Subscribe Apple Podcasts | Android | RSS
What's the first thing that comes to mind when you think of writing sales copy for your new book?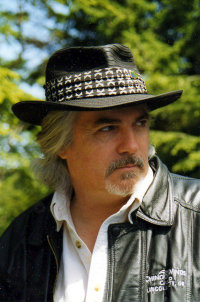 For many authors, it's a sense of terror. They'd rather write the next 80,000 word novel than sit down to write sales copy. Why is that?
One reason, according to today's guest, Dean Wesley Smith, is that authors know too many details about the story. They want to include the things that make the story interesting and fun to read. As you'll hear in the interview, that's exactly the wrong way to go about writing sales copy.
Dean's work, specifically through his blog, has been an inspiration to me and thousands of authors around the world. In fact, it was an author from Denmark, Diana Deverell, who suggested that I interview Dean for this specific topic.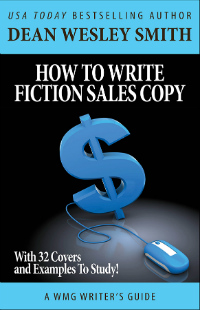 Dean and his wife, Kristine Kathryn Rusch (Guest in Episode 28) have been on the front lines of self-publishing for so long that some including Joanna Penn refer to them as the Godparents of indie publishing.
In this 55 minute show, we discuss writing sales copy, the value of not giving up, a subscription model for selling your writing to readers, Dean's writing in public blog series, and more. 
Show Notes:
Dean credits not quitting as the secret to the success of his writing career.
We discuss a series of blog posts that Dean wrote while he was ghostwriting a book for a New York Times bestselling author. He wrote the book in ten days and blogged about on his website. Then he turned that series of posts into a book called HOW TO WRITE A NOVEL IN TEN DAYS. The book he ghostwrote wrote in ten days went on to hit the NYT bestseller list.
In July, Dean began a quest to complete a short story each day of the month. He wound up writing 32 stories in 31 days while blogging about the process. The finished stories were published last month as STORIES FROM JULY.
In August, he realized he'd need sales copy for each of the stories. Rather than just write the copy, he decided to write and share his process with blog readers over a period of nine days. That series is being compiled into a book called HOW TO WRITE FICTION SALES COPY.
Dean explains why writing sales copy can be so challenging for authors,
Dean and his wife, Kristine Kathryn Rusch, had great teachers to help them along they way. They enjoy teaching through their individual blogs, online courses, and multi-day in-person workshops at their offices on the Oregon coast.
Dean and Kris launched their online courses as a way of making their training available to authors who couldn't make it to Oregon.
We discuss the idea of authors offering a subscription service to their work, something Dean began a few years ago with SMITH'S MONTHLY. He explains the genesis of the idea, and we discuss how it could work for other authors.
Links
Thanks for Listening!
Thanks so much for joining me again this week. Do you have some feedback you'd like to share? Leave a note in the comment section below.
If you enjoyed this episode, please share it using the social media buttons you see at the left of the post.
Also, please leave an honest review for The Author Biz Podcast on iTunes!
Ratings and reviews are extremely helpful and mean a great deal to me. They matter in the rankings of the show, and I read every one of them. If you're not sure how to leave an iTunes review, you can follow the step-by-step instructions here.
Thanks to Dean Wesley Smith for joining us this week.
Please note that Amazon links are affiliate links. You'll pay the same price for anything you order, but The Author Biz will earn a small commission.
Creative Commons image by StockSnap