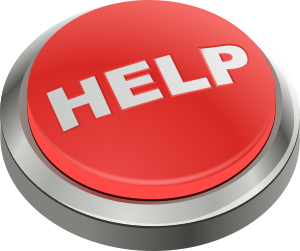 I thought it would be helpful to create a resource page to consolidate the things that I find useful.  I'll add to it as I learn more. 
Disclosure – Please note that some of the links below are affiliate links, and at no additional cost to you, I will earn a commission if you decide to make a purchase. Please understand that I have experience with all of these companies, and I recommend them because they are helpful and useful, not because of the small commissions I make if you decide to buy something. Please do not spend any money on these products unless you feel you need them or that they will help you achieve your goals.
Author Resources
A spreadsheet to help you calculate Amazon KPD Delivery Fees
Cover Design Services – My wife does my covers through Camven Media. Former Author Biz guest Elizabeth Mackey also does beautiful covers at a reasonble price.  I've also heard good things from listeners regarding the work provided by 99 Designs, where you'll receive several concepts and you can pick the one you like for further development.
Business Resources
Accounting Software – I'm a mac user, so I use QuickBooks for Mac to keep track of my business expenses, but I have a few different businesses I'm spreading the cost over.  QuickBooks isn't cheap, but it is a good program.  The current version of QuickBooks for Mac is around $180, and Quickbooks for Windows is around $170.  You can also use QuickBooks as a service from Intuit beginning at $12.95 per month, which should work for most author businesses.  If I were just tracking my income and expenses from my work as an author, I'd probably use the service for $12.95 a month.
Podcasting Resources
I use a number of different resources to do this podcast each week, and these things do change from time to time.  As an example, I'm on my second microphone, and I've just changed the way I level out the volume on the podcast from a software application to a service.  Here's a list of what I'm currently using.
Microphone – Blue Yeti – This is nice USB microphone that is still professional grade.
Editing Software – I'm a Mac user, so I use Garage Band to edit my podcasts.  If you're a Windows user, there's a free option available, called Audacity, which works the same way.  If you are a Mac user with questions about GarageBand, Udemy has an excellent free tutorial called A Beginner's Guide to Garageband available here.
Media Hosting – I use Amazon S3 to host the audio files for the podcast.  With S3, I pay for each download, but the amount charged is for bandwidth is quite small.  However, there will be a point where the traffic grows to the point where I'll need to consider a flat fee hosting company like Libsyn ($15.00 per month and up for hosting) or Blubrry ($12.00 per month and up for hosting).  Both plans include statistics, which are critical if you want to track activity for your downloads.  Amazon S3 does not provide statistics, so I get mine through Blubrry.  (See next item)
Statistics – If you use a service like Amazon S3 to host your podcast files, you'll probably want to sign up for the Blubrry Statistics service ($5.00 per month or $50.00 per year) to provide you with download statistics.   To use this, you'll also need to use the Blubrry plugin for WordPress, which I highly recommend.  It's a free plugin, and it generates the RSS feed that iTunes uses to know when you've released a new podcast.  It is also what puts the media player on the episode pages for me.
Sound Processing – I use a service call Auphonic to level out the sound of the podcast.  When I record, my guest and I are often and different volume levels which can be jarring to the listener.  Auphonic does some kind of magic to level out the sound.  They do this free for up to two hours and charge between $1.22 and $2.20 per hour for additional hours.  You can buy credits, or sign up for a monthly plan.
Website: If you're going to host a podcast, you really need to have a website.  I run nearly all of my websites on the WordPress platform.  You'll hear people talking about two different versions of WordPress.  WordPress.com and WordPress.org.  The .org version of WordPress means running the WordPress software on a hosting site of your own.  That may sound daunting, but it's really not.   The .com version of WordPress means you're running your site the WordPress site, rather than your own website host.
When you see sites with titles that have the word 'WordPress' in the domain name, those sites are normally free sites that are available at WordPress.com.  It's easy to get started that way, but not the best long term solution.  If you expect to run your author business for years, I'd suggesting registering your own domain, and running a hosted site.   It's best to register your domain where you'll be hosting it.  There are dozens, maybe hundreds of potential hosts out there where you can register a domain.
The host that I recommend is BlueHost.com.  If you order through my affiliate link, the cost is only $3.49 per month, and it includes a free domain registration.  They provide all the tools you need to get your WordPress site up and running quickly, under your own, professional looking domain.  I've had some practice with this, but I can get a new site up and running, with a nice looking theme, in about ten minutes.  BlueHost provides great, 24-7 support.
There are other resources available for web hosting, like Blogger and Wix, and they're great for setting up quick sites, but I don't believe those are good resources for what will be the hub of your business as an author, your website.
General Resources
EveryTimeZone.com – I schedule interviews with people around the world.  This is a great free tool for letting me know what time it is where my guest lives when suggesting possible interview times.
Email and Calendar – I've totally bought into the Google infrastructure, so I use Gmail for all of my email accounts and my calendars.