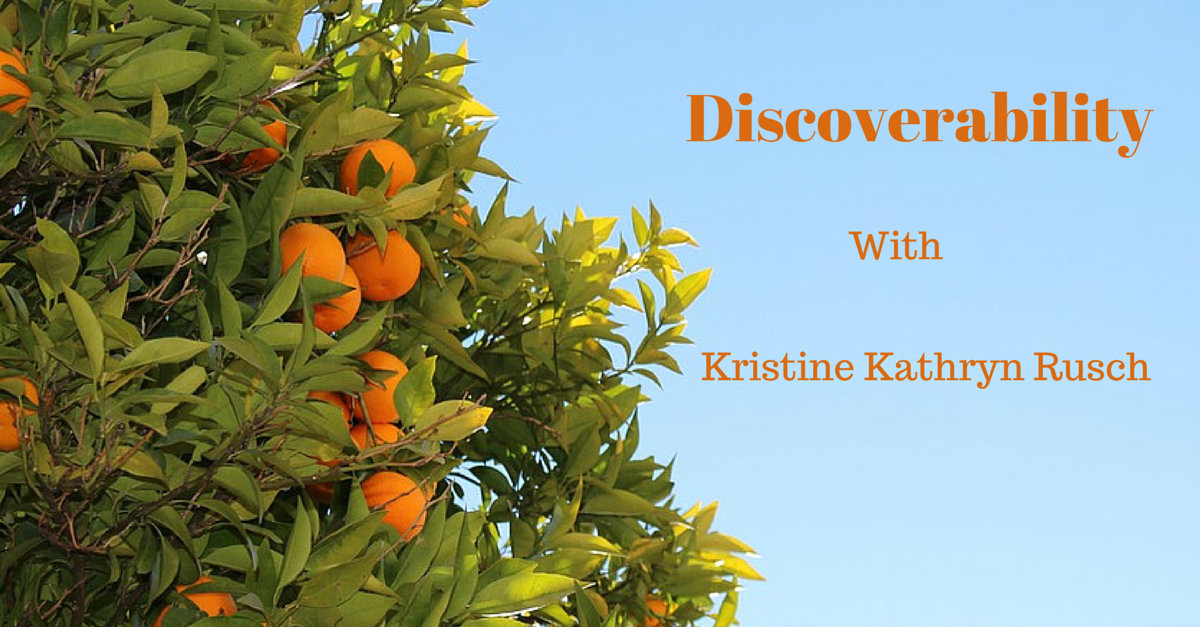 Bestselling Author Kristine Kathryn Rusch is the guest in episode 28 of The Author Biz podcast.  
Podcast: Play in new window | Download | Embed
Subscribe Apple Podcasts | Android | RSS
Think for a minute about the book you're reading right now. How did you find it? If it's an author you've read before, how did you originally discover her work?
The current word for how our work is found by readers is discoverability. As authors, we want to make our books as discoverable as possible, so they stand out from the millions of other books that are currently for sale.
Kristine Kathryn Rusch is an award-winning and USA today bestselling author who writes across multiple genres. She's also a prolific blogger, a teacher, a business woman, and the author of DISCOVERABILITY.
In this episode, we talk about the different components of discoverability, and what we, as authors can do to put ourselves in the best possible position to have our books discovered by readers.
It's both a thrill and an honor for me to have Kris as a guest on The Author Biz. Much of my interest in the fascinating business of publishing has come from reading the Business Musings articles she regularly posts on her website, KrisWrites.com. Her site is must read material for both traditionally published, and self-published authors around the world.
In this 60-minute interview, Kris and I discuss several aspects of discoverability, including:  

The genesis of her book, DISCOVERABILITY. 
The importance of what Kris calls Passive Marketing, and why it is so important to authors who publish their work independently. Passive marketing includes things like cover design, genre selection, back cover (or digital store description) copy that is readable, intriguing and doesn't give things away.
Kris says the basics of passive marketing MUST be done because the reader expects it to be available.
The challenges of understanding your genre. Kris sees determining genre as one of the most difficult tasks a writer/publisher must complete.
The term metadata confuses people. Kris prefers to think of it as, "the information about the book."
Covers are important in three ways. If they're great, they'll drive sales. If they're 'good enough' they'll attract readers to learn more about the book, and if they're awful, the author has a problem.
The importance of branding for both you and your books.
The use of pseudonyms as a form of branding for authors who write different genres. Kris has written under multiple names. She explains why, and why she'd do things differently if she were starting today.
Kris believe that pricing strategies are no different today than they've been in the past. Bookselling is a retail business, and retail strategies apply.
It's important to understand the different types of readers, to be sure you're appealing to the correct groups.
The importance of long-term planning to your business as an author.
The importance of having a well thought out pricing strategy.
Kris describes the components of a good author website.
Fiction authors and blogging – should they or shouldn't they?
Word of mouth remains the most likely way your books will be discovered. Kris shares some examples for encouraging word of mouth.
Kris and her husband, Dean Wesley Smith, offer a series of lectures and workshops designed for authors of all skill levels.
Kris says the value of the workshops comes from doing the homework. The people who get the most from the courses are the ones that do the work. I've taken several of their courses, done the work, and benefited tremendously from them.
Links:
Kristine Kathryn Rusch's website  www.kriswrites.com
Kristine Kathryn Rusch's Amazon Author Page
Dean Wesley Smith's Website
WMG Publishing Website
Kristine Grayson's website www.kristinegrayson.com/
Kris Nelscott's website www.krisnelscott.com/
The Retrieval Artist website www.retrievalartist.com
Like what you hear?
Please consider leaving a review at iTunes and subscribing to my email list. Your feedback helps us know how well we're doing and also lets other people know about the podcast. If you're not sure how to leave an iTunes review, you can follow the step-by-step instructions here.