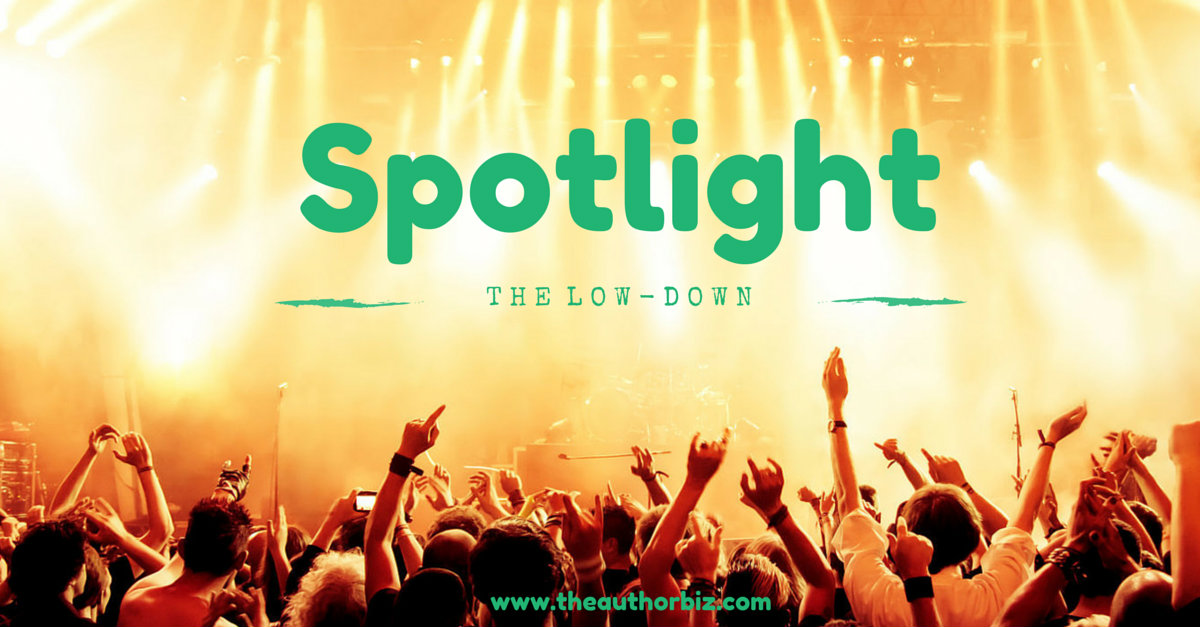 Great stuff happens every day and when it happens to members of The Author Biz community I like to share the news. Beginning with November, I'm launching a new monthly feature spotlighting cool things that guests and others in the community have done over the past month. Since the November Spotlight is the first issue of The Author Biz Spotlight, I've taken some poetic license with dates.
The Author Biz Community includes guests, supporters and most importantly, listeners.  This month's Spotlight features some of each, with Taylor Stevens, Joseph Badal, Rebecca Forster, Barb Goffman, Will Graham, Renee Raudman, Sean Sweeney, Roderick Vincent and Darren Wearmouth.
Do you have some great/cool/exciting news you'd like to share?  Click the connect button above and let me know. If you're part of the community, I'll be thrilled to include your update in The Author Biz spotlight.
AWARDS
Taylor Stevens
Taylor Stevens (guest in TAB003) picked up some hardware while visiting Boucheron earlier this month. She won The Barry Award for the Best Thriller of 2013 for THE DOLL, the third in her thriller series featuring Vanessa Michel Munroe. While she was in California, she also had the opportunity to meet with director/producer James Cameron, who owns the film rights to Taylor's first book, THE INFORMATIONIST.
Joseph Badal
Joe Badal, the guest in the very first episode of The Author Biz podcast, received the Tony Hillerman Award for Best Fiction book for ULTIMATE BETRAYAL. Mr. Hillerman helped Joe get started with his writing career. In Joe's words, "Receiving an award named for him is a huge honor. This is a dream come true."
NEW RELEASES AND OTHER COOL NEWS
Rebecca Forster
Rebecca Forster released DARK WITNESS, the seventh book in her Witness series, feature Josie Bates.  Then, once she finished the book hopped on a plane to Albania, and chronicled the trip on her blog.  Some serious adventure travel with some very funny blogging thrown in for good measure.  If you're in Albania and need a place to write, check with Rebecca, she found a wonderful coffee shop that caters to writers.
Barb Goffman
Barb Goffman's short story, A YEAR WITHOUT SANTA CLAUS, was the cover story for the winter double issue of Alfred Hitchcock Mystery Magazine.  Barb said seeing her name on the cover of something in Barnes and Noble made this an extremely exciting day for her.  (TAB019)
Will Graham
Will Graham released SPIDER'S KISS, a new Nicholas White novella. After the events of SPIDER'S OVERTURE, SPIDER'S TANGO and SPIDER'S DANCE, computer forensic consultant Nicholas White is living his own version of the Good Life in Houston: semi-retired, happily married, and perfectly content to never deal with cyber-crime again. A visit from two former colleagues throws all that out the window.
Renee Raudman
The amazing voice of Renee Raudman (TAB004) must be getting a little scratchy after a month in which she's the narrator of four different audiobooks. In the last 30 days, Renee's voice can be heard on DEEPER THAN THE GRAVE by Tina Whittle, THE SOUND OF A WILD SNAIL EATING, by Elisabeth Tova Bailey, and BURN FOR ME,
by long-time collaborator, Ilona Andrews.
Sean Sweeney
The amazingly prolific Sean Sweeney, who often uses the city of Boston as the settings for his fiction, released THE LONE BOSTONIAN earlier this month. Sean, who is best known for his Model Agent Series, takes a turn with Dystopia in a Boston set 100 years into the future.
Roderick Vincent
Roderick (Rick) Vincent is releasing THE CAUSE, book one in his Minuteman series on November 28th. The year is 2022. America is on the verge of economic and social collapse. The government has made individual freedom its enemy. African American hacker Isse Corvus enters a black-ops training camp. He discovers the leaders are revolutionaries seeking to return the U.S. back to its Constitutional roots. Soon the camp fractures. Who is a traitor? Who is a patriot?
Darren Wearmouth
The prolific Darren Wearmouth (guest in TAB002) has been especially busy this month with the release of two books. The first, CRITICAL PATH, is the sequel to CRITICAL DAWN and was written by both Darren and Colin Barnes. The second Wearmouth published in November is SIXTH CYCLE, a gritty post-apocalyptic story of survival and adventure written with Carl Sinclair.