Podcast: Play in new window | Download | Embed
Subscribe Apple Podcasts | Android | RSS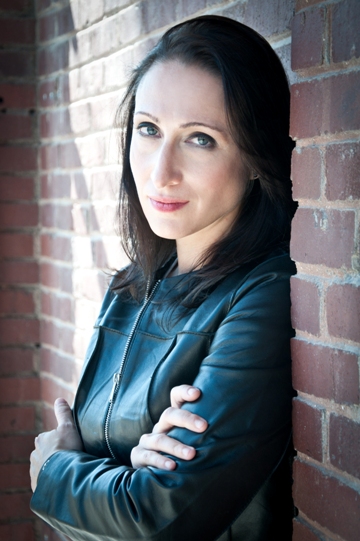 Author Taylor Stevens is the interview guest in Session 3 of The Author Biz podcast.
Taylor is the award winning, and New York Times bestselling author of the Vanessa Michael Munroe thriller series. Book four in the series, THE CATCH, is being released on July 15th. The series has received wide critical acclaim, and the books are published in twenty languages.
In this interview, Taylor and I discuss THE CATCH, which I loved, and the entire series, that launched with THE INFORMATIONIST in March of 2011.
Quick side note: People often ask me to recommend books. If I know they enjoy a good thriller my first question is, "Have you read THE INFORMATIONIST?" It's the book I've recommended more than any other since its release.
This is a value-packed session and Taylor shares several specific examples on the details of publishing contracts. I've made note of a few key points for people looking for information on specific topics. (The number in parentheses is the time in the interview where the specific discussion begins.)
Publisher Royalty Rates for paper books and eBooks
In this section, Taylor talks us through the different royalty rates publishers pay their authors. Did you know that paper books royalties are significantly different than eBook royalties? Those differences can become crucial once a book earns out its advance.  (Section begins at 31:00)
How and when are royalty advances paid to authors?
We create a hypothetical $100,000 advance and Taylor describes exactly when those advance payments would be made, and how much the author should expect to receive, after taxes, and agency fees. In this case we use her first book, THE INFORMATIONIST, as an example. (Section begins at 40:45)
Warning for authors and multi-book contracts
It's easy to get excited when you receive a contact with a big five publisher, but when you're dealing with multi-book contracts, it's critical to be sure the books are accounted for separately. (Section begins at 53:40)
Foreign rights for authors
Foreign rights are important and can be extremely lucrative. The timing of payments for the sale of foreign book rights depends on how they're sold, and who sells them. (Section begins at 54:40)
Audio rights for authors
Section begins at 1:00:50
Film rights for authors
Having your book optioned by Hollywood is exciting, but what does it really mean? What are the actual odds your book will ever be made into a movie? (Section begins at 1:05:20)
Links for Taylor Stevens:
Taylor Steven's Website
Sign up for Taylor Steven's email list
Buy Taylor's Books
Links from the News for Authors Section:
Washington Post story on the Amazon / Hachette debate
Story on the new website launch by Harper Collins
May I ask you for a favor?
Thank you so much for listening to the show. If it has helped you in any way, shape or form, please share it using the social media buttons you see on the page.  Additionally, reviews for the podcast on iTunes are extremely helpful and VERY MUCH appreciated! Reviews for podcasts matter, in much the same way reviews for books do. (Instructions for leaving an iTunes review can be found here.) And lastly, if you have any questions please let them in the comments, or on our Facebook Page. If you'd prefer to email me you can do that as well. My email address is on the contact page. If you're an iTunes user please subscribe to the show to get it automatic updates. If you're a Stitcher user you can now get the show through their app as well.