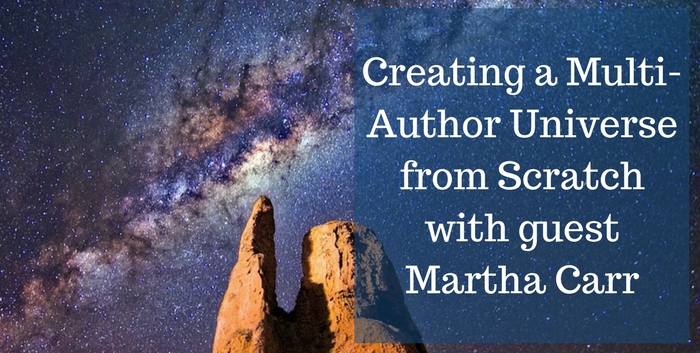 Podcast: Play in new window | Download | Embed
Subscribe Apple Podcasts | Android | RSS
Today's show is about creating a fictional world in which you and other authors can write and publish books.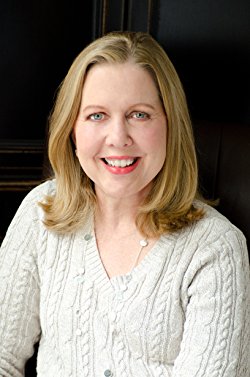 Our guest is Martha Carr, who you may remember from the five or six episode Martha Carr experiment last year.
Martha, and her partner, Michael Anderle, just began publishing books in the recently launched Oriceran Universe, a universe that over the next couple of months will have books written by five different authors.
In this episode, we'll take a deep dive into the creation of the universe, discussing topics like creating the universe name, selecting the core group of authors to write the books, the creation of art, covers, storylines, the social media community, and the website. We'll even get into things like the technology involved in managing those storylines and how the various authors work together to create their books.

Is this something you're considering? I've spoken with some you who are curious about this, and some of you are actively considering offers to write inside these types of multi-author worlds. Or, maybe you've already reached the level where you're considering inviting authors to write in a world you've already created.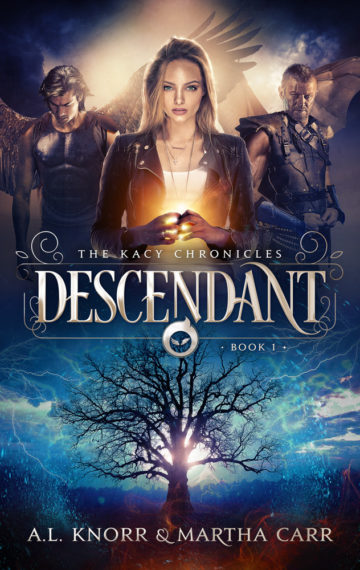 In our examples today, we're talking about science fiction and fantasy universes, but the same can work in genres you write in as well.
During the show, we also skirt around the name of the troll sitting atop Leira's shoulder on the picture above but mention the troll's popular mug.  His name is Yumfuck Tiberius Troll and you'll find his popular mug below.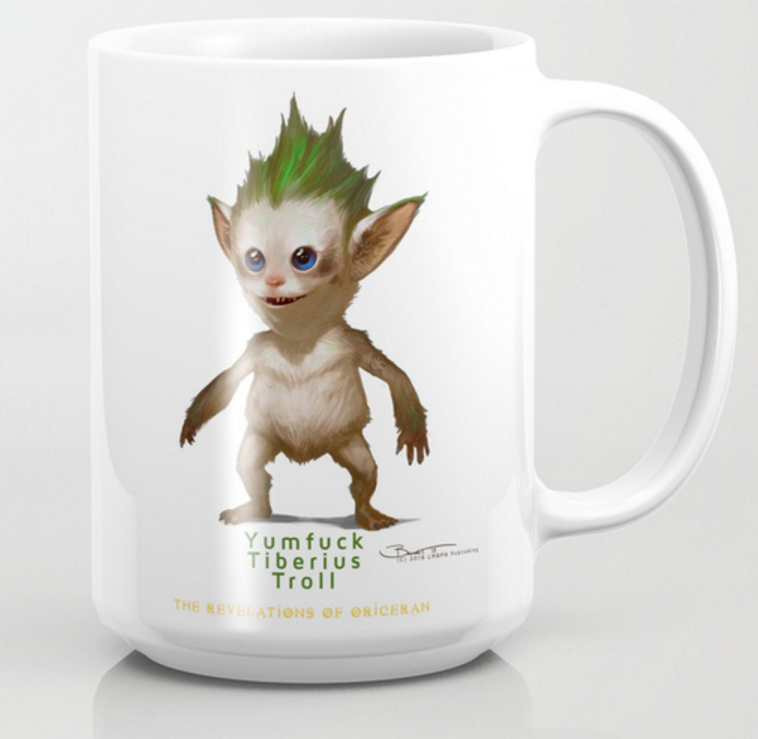 Links
The Oriceran Facebook page www.facebook.com/oriceranuniverse
Imerman Angels Website www.imeranangels.org
Thanks for Listening!
Thanks so much for joining us again this week. If you'd like a deeper connection with the show, please check out the Author Biz Facebook Group.
If you enjoyed this episode, please share it using the social media buttons you see on the left of the post.
Also, please leave an honest review for The Author Biz Podcast on iTunes!
Ratings and reviews are extremely helpful and mean a great deal to me. They matter in the rankings of the show, and I read every one of them. If you're not sure how to leave an iTunes review, you can follow the step-by-step instructions here.
And finally, don't forget to subscribe to the show on iTunes or Stitcher to get automatic updates.
Please note:  Amazon links in this post are affiliate links. You'll pay no more for buying through these links but the show will earn a small commission.