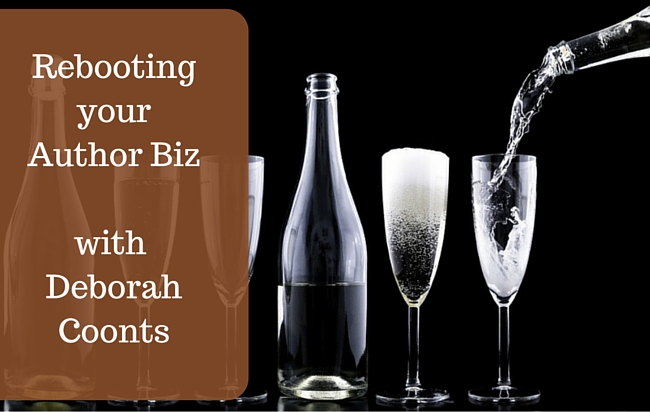 Author Deborah Coonts joins us in this episode to discuss the ways an author reboot has helped her find new readers and greater success with her author business.
Podcast: Play in new window | Download | Embed
Subscribe Apple Podcasts | Android | RSS
What happens when an author has enough self-awareness to recognize that the results she's getting aren't what she needs, and she's finally willing to make the serious and sometimes scary changes necessary to get her author business going in the right direction?
Since I've owned a several software companies, I have a tendency to use technology metaphors far too often, and today is no exception.
You know that thing you do when your computer's not working? The thing that fixes most of the problems you're having? Right — you turn it off and turn it back on again. As you know, that's called a system reboot, and that's our idea for today's show.
What do you do when your career as an author isn't working for you?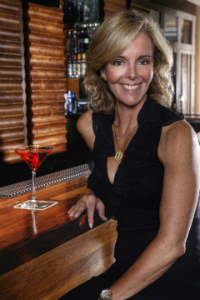 In the case of today's guest Deborah Coonts, she rebooted her career not just once, but twice, and the second time included a much needed operating system upgrade, which is my way of saying she went through a significant mindset shift.
In this 38 minute episode, we quickly walk through the different versions of Deb's career. Then we discuss the way she discovered the optimal performance level for her author business by undergoing an author reboot and fully embracing the world of indie publishing.
Show Notes for The Author Reboot with Deborah Coonts
We quickly discuss the past eight years of Deb's writing career, breaking it down into three categories: Deb 1.0 (traditional publishing – four books), Deb 1.5 (small press digital first publishing one book) and Deb 2.0.
The 1.5 version of Deb's career was a necessary step (for her) allowing her to transition from traditional publishing to becoming an indie published author.
The 2.0 version of Deb's career begins with her embracing her entrepreneurial self and diving into the deep waters of indie publishing. One of the first steps in this process was rebuilding her author website according to current best practices, which allows her much greater flexibility for the new marketing campaigns she's running.
We discuss the mindset shift that allowed Deb to commit fully to learning the indie publishing business following her author reboot.
We walk through Deb's process for finding and building a support team.
We discuss her experience with making the first book in her Lucky O'Toole series, WANNA GET LUCKY, perm free on all her digital sales platforms.
Deb shares her story of being turned down by BookBub and they action she took to change their minds.
We discuss Deb's latest book, LUCKY BREAK.
"I need to trust myself more as a storyteller and a business person, and to remember to have fun."
We discuss the time compressed launch process for LUCKY BREAK, and what she'll do differently with her next launch.
Links
Deb's author website www.deborahcoonts.com
Purchase LUCKY BREAK at Amazon.com
Social Media Facebook & Twitter
Deb's earlier TAB Interview
Creative Commons image by DariuszSankowski
Thanks for Listening!
Thanks so much for joining me again this week.
If you enjoyed this episode, please share it using the social media buttons you see at the left of the post.
Also, please leave an honest review for The Author Biz Podcast on iTunes!
Ratings and reviews are extremely helpful and mean a great deal to me. They matter in the rankings of the show, and I read every one of them. If you're not sure how to leave an iTunes review, you can follow the step-by-step instructions here.
Thanks to Deborah Coonts for joining us this week.
Please note that Amazon links are affiliate links. You'll pay the same price for anything you order, but The Author Biz will earn a small commission.