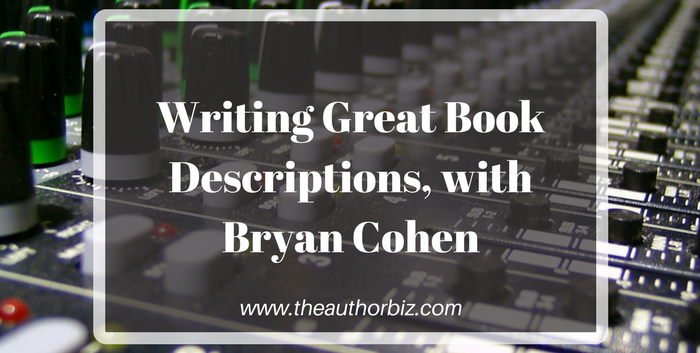 Podcast: Play in new window | Download | Embed
Subscribe Apple Podcasts | Android | RSS
I posed a question a couple of weeks ago in the Author Biz Facebook group about book blurbs. The question was: On a scale of 1 to 10 how important is your eBookstore Blurb to the sales of your books?
The answers probably shouldn't have surprised me, but they did. Most answers were either 9 or 10. Thriller author DV Berkom said she'd just surveyed her readers and put it at a 12, obviously meaning that burbs are hugely important to her success selling books.
So, I decided a show on creating these book blurbs would be a good idea and I knew just the man to educate us. Author, teacher and fellow podcaster Bryan Cohen, who wrote a book last summer on the topic called How to Write a Sizzling Synopsis: A Step-by-Step System for Enticing New Readers, Selling More Fiction and Making Your Books Sound Good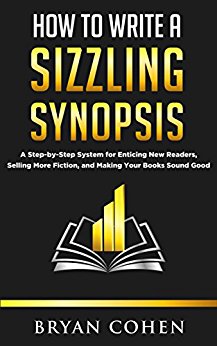 Bryan, as many of you already know is the co-host and driving force behind the Sell More Books Show podcast. He is also an excellent resource for authors of all types, and he provides training through his website at sellingforauthors.com
Bryan is also offering a free course for authors at his website, sellingforauthors.com, that you can check out here.
In this show, we discuss why book descriptions are so important to sales of your books and consider the four most important elements of any book description.
Links:
Buy How to Write a Sizzling Synopsis at Amazon
Bryan's Selling for Authors website www.sellingforauthors.com
Bryan's podcast, the Sell More Books Show
Thanks for Listening!
Thanks so much for joining us again this week.
If you enjoyed this episode, please share it using the social media buttons you see on the left of the post.
Also, please leave an honest review for The Author Biz Podcast on iTunes!
Ratings and reviews are extremely helpful and mean a great deal to me. They matter in the rankings of the show, and I read every one of them. If you're not sure how to leave an iTunes review, you can follow the step-by-step instructions here.
And finally, don't forget to subscribe to the show on iTunes or Stitcher to get automatic updates.
Please note:  Amazon links in this post are affiliate links. You'll pay no more for buying through these links but the show will earn a small commission.