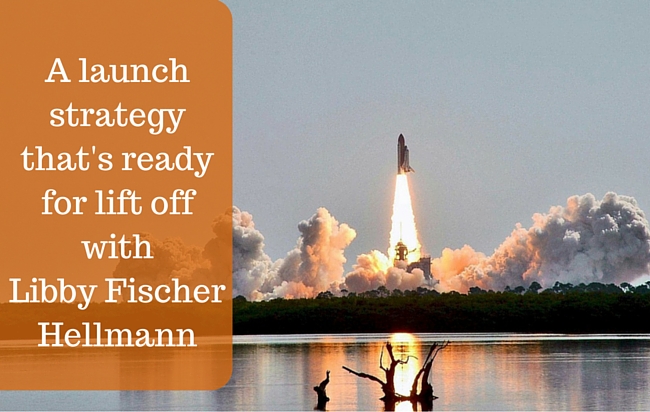 Award-winning author Libby Fischer Hellmann is the guest on this episode of The Author Biz podcast.
Podcast: Play in new window | Download | Embed
Subscribe Apple Podcasts | Android | RSS
Book launch strategies come in a variety of sizes, from the "Hey, my book is out" social media posting strategy used by some authors, to the media blitz and 20 city tour strategy used by some publishers for their favorite authors.
While there is no perfect strategy all authors can emulate, it's instructive to study the launch processes of different authors so we can pick and choose elements that we might be able to use with our next launch.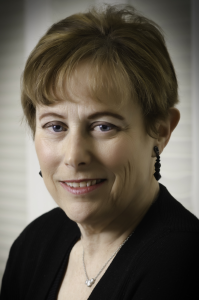 Libby Fischer Hellmann is the award-winning author several stand-alone novels and two different series. The fourth book in her first series, the Ellie Foreman series, was published in 2006 and then the series went dormant.  But when Libby had an idea for a book that fit perfectly into Ellie's world the series was reborn, after a ten-year hiatus.
Would fans of the series be interested?
Libby had no way of knowing, but after writing the novel she wanted to give it the best possible chance to succeed. In November of 2015, she put together a detailed marketing and book launch plan for JUMP CUT. We discuss that plan in some detail in this 52-minute interview.
Show Notes for the Jump Cut Book Launch interview:
We discuss the opportunities available to authors who own the digital rights to a series that's been dormant for several years.
The fortuitous (she calls it "dumb luck") process by which Libby retained the digital rights to her Ellie Foreman mystery series.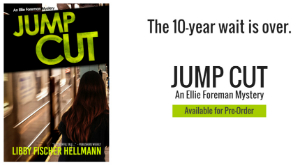 A friend helped Libby come up with the tag-line for the new book's marketing campaign, The Ten Year Wait is Over.
Libby began putting together her book launch plan for JUMP CUT by speaking with Dana Kaye, who runs Kaye Publicity, a Chicago-based PR author publicity firm. After that, she worked with Wiley Saichek, who is responsible for putting Libby and I together for this interview.
We discuss each element of Libby's campaign, in detail.
Libby re-purposed her street team into what she calls her Review Crew with the release of THE INCIDENTAL SPY, in October of last year. What had been a street team of 36 people has grown to a review crew of 350 plus people in less than a year.
Libby wrote and pitched blog posts based around some of the specific issues raised in JUMP CUT to expose the book to readers of blogs beyond the typical mystery and thriller book sites.
We discuss the thin line between being a good marketer and being obnoxious.
Like her protagonist, Ellie Foreman, Libby has a background in video and media, but unlike Ellie, she also has an extensive background in public relations. She's put that experience to good use in her author business.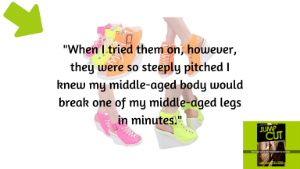 She asked her review crew for their favorite lines from the book and used those lines to create social images for both advertising and sharing purposes.
We discuss Libby's plan to reach 50 book clubs for Skype presentations.
Libby owns the digital rights to the Ellie Foreman series, but Poisoned Pen Press holds the paper rights. She shares her strategy for sharing some of the marketing expenses with Poisoned Pen.
We discuss the specifics of her launch pricing, and her marketing plans during launch week. Plans include running multiple daily campaigns during the first week, concluding with a BookBub promotion for a free copy of the first book in the series a week or so following the March 1st release.
Libby is using a modified version of Mark Dawson's soft launch process to encourage review crew members to purchase the book, which gets them "verified purchase" status for their reviews on Amazon.
Links
Thanks for Listening!
Thanks so much for joining me again this week.
If you enjoyed this episode, please share it using the social media buttons you see on the left of the post.
Also, please leave an honest review for The Author Biz Podcast on iTunes!
Ratings and reviews are extremely helpful and mean a great deal to me. They matter in the rankings of the show, and I read every one of them. If you're not sure how to leave an iTunes review, you can follow the step-by-step instructions here.
Thanks to Libby Fischer Hellmann for joining us this week.
Libby Fischer Hellmann author photo credit: Michael Candee, First Light Creative
Please note that Amazon links are affiliate links. You'll pay the same price for anything you order, but The Author Biz will earn a small commission.
Creative commons image by Skeeze