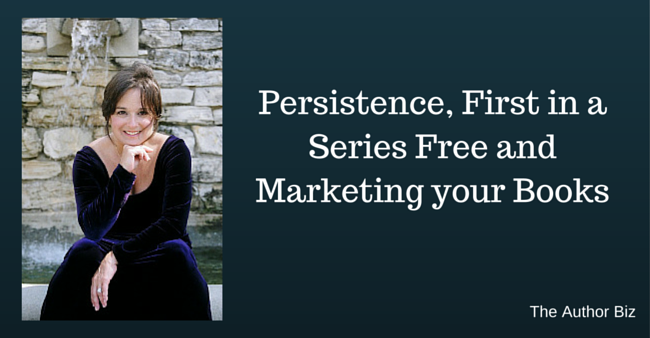 USA Today Bestselling Author Rebecca Forster is the guest in episode 52 of The Author Biz.
Podcast: Play in new window | Download | Embed
Subscribe Apple Podcasts | Android | RSS
Rebecca Forster had the great good fortune of being dropped by her publisher during the early days of the Kindle.
What she first saw as a disaster that had her seriously considering retirement, has led her to a highly successful career as a self-published author.
But as you'll hear in this interview, it wasn't easy. What began with some tentative and laughably ill-conceived early attempts at self-publishing, has turned into a  thriving author business that she runs from a local coffee shop.
Today we'll be talking about the success she's had by making the first book in her Josie Bates / Witness series free, the importance of finding and sticking to a genre, tracking the rights to your traditionally published books, and building a team to support your work.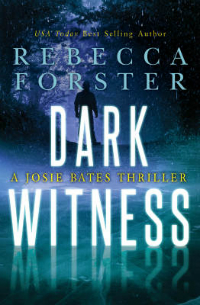 Then we get into book marketing by breaking down the results of her BookBub campaigns from the cost of running the ads to the return on investment. 
Her path is interesting, funny and instructive, and she shares her story, tears and all in today's 66-minute show.
Show Notes
Rebecca shares her thoughts on the value of persistence to her career as an author.
The Josie Bates / Witness series was orphaned by Rebecca's publisher in 2007 leading her to thoughts of retirement.
The importance of tracking the rights to your traditionally published books and getting those rights back the very moment it's possible.
Rebecca shares some early stories of self-publishing her work – the good, the bad and the ugly.
Rebecca treats her author business like she treated her work life. She has a definite routine that includes her preferred writing location outside the house at a local coffee shop.
Rebecca discusses the importance of finding and becoming know for a specific genre.
She's been an active KBoards user for years and is a big believer in communicating with other authors about what is working in book marketing.
She had to be convinced to make the first book in her Witness series (HOSTILE  WITNESS) free. When she did her Witness series consisted of 3 titles. The series is now seven books, and HOSTILE WITNESS is still free.
Rebecca was one of the pioneers of Kindle publishing and shares some tales, both good and not so good, from those days.
Her agent, who she still has for dealing with foreign rights, warned her against writing a long series. She candidly discusses her thoughts on series fiction and how the length of a series can impact sales.
We discuss real numbers from BookBub campaigns. From cost to return on investment.
Rebecca talks about the value of professional formatting for her books and especially her series, where each book teases the next.
Rebecca publishes her books to Amazon herself and leaves the rest to Smashwords. She's very happy with the level of service and distribution she receives from them.
Rebecca describes the team she's built to help with her author business. That team includes a long time editor a PR person she's been with for years, cover designers and a formatter.
Rebecca's son, Eric Czuleger is a newly published author. Some of her experience has been helpful to him, but because of genre differences, some of it has not been. She discusses some of the differences she sees in publishing in Eric's genre.
Links
Rebecca's Website www.RebeccaForster.com/
Rebecca on Social Media – Facebook / Twitter / Pinterest
Rebecca's Amazon author page
Blue-Leaf-Book-Scanning.com www.blueleaf-book-scanning.com/
Eric Czuleger's website
Smashwords website
Interested in making the most of your author website
Rebecca's Team
Like what you hear?
Please consider leaving a review at iTunes and subscribing to my email list. Your feedback helps us know how well we're doing and also lets other people know about the podcast. If you're not sure how to leave an iTunes review, you can follow the step-by-step instructions here.