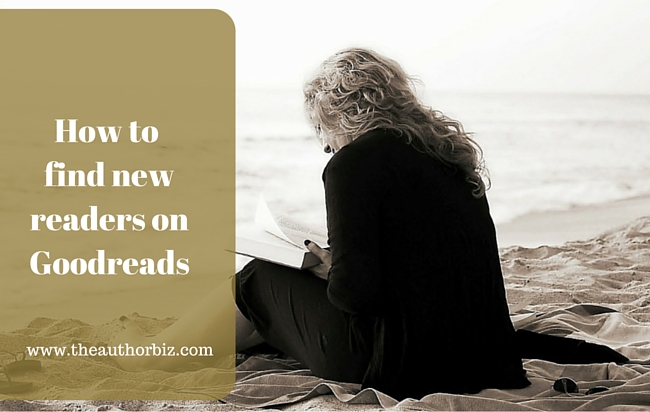 Author Michael J. Sullivan and his wife/business partner Robin, are the guests on this episode of The Author Biz.
Podcast: Play in new window | Download | Embed
Subscribe Apple Podcasts | Android | RSS
Do you use Goodreads as an author? If so, do you feel like you're getting the most you can from the reader focused platform?
If you're anything like me and find the many ways Goodreads helps authors to be cloaked in mystery, then you're going to love this show.
When I expressed my lack of Goodreads understand on an earlier episode, a listener told me she'd been at a fantastic presentation from Michael and Robin Sullivan on how to use the platform
As you may remember, Michael & Robin joined us on episode 55 for a fascinating discussion of Kickstarter, and how they'd used it to create the third most successful Kickstarter for fiction of all time, and raise over $70,000.
Michael writes classical fantasy and science fiction with unlikely heroes on epic adventures. Robin, his wife/business partner, manages the "business side" of their publishing enterprise and is a wealth of information on all things publishing related.
The Sullivans have a detailed understanding of how Goodreads can and should work for authors, and they share a lot of that information with us in this 75-minute episode.
Goodreads Interview Show Notes
Robin began promoting Michael's upcoming book, AGE OF MYTH over two years ago on Goodreads. As a result of that work, the book is the second most anticipated book on the GR platform for the month of June.
Robin walks us through the process of claiming your Author Page and adding your books to the page.
Michael shares some hard-won advice on the value of a professional author photo.
We discuss the importance of keeping up with your reader activities on GR, even after you've activated your author profile.
Robin believes Goodreads Groups were crucial to the growth of Michael's career as an author.
We discuss how to select AND get involved with the correct groups within Goodreads.
We consider Goodreads giveaways, and how Michael and Robin have used them.
Robin shares her thoughts on the value of the new Goodreads Digital Book Giveaway program and considers why we've both seen some pushback from the indie community.
Robin explains the many ways being on a reader's TBR shelf on GR can benefit authors.
Goodreads announced Goodreads Deals on the day this show was recorded. We discuss the announcement and potential impact to both reader and writers.
We discuss the different ways in which authors and publishers can advertise on Goodreads.
Robin shares some sage advice on author marketing. "Until you have your third book out you should be spending 90 – 95% of time writing and only 5-10% of your time marketing."
Links:
Michael's Website www.riyria.blogspot.com
Michael's Goodreads Author Page
Get the audio version of AGE OF MYTH for free (with trial) at Audible
Michael's Reddit (Advice for authors) – Write2Publish
Michael's  Author Branding Article on Forbes
Michael's Reddit Post: An Author's Guide to Goodreads
Michael's Goodreads Presentation from the 2014 Writer's Digest Annual Conference
Blue Host for WordPress Author Websites (Affiliate link – You'll get the special price of $2.95 per month and your purchase will help to support the show!)
Thanks for Listening!
Thanks so much for joining me again this week. Do you have some feedback you'd like to share? Leave a note in the comment section below.
If you enjoyed this episode, please share it using the social media buttons you see at the left of the post.
Also, please leave an honest review for The Author Biz Podcast on iTunes!
Ratings and reviews are extremely helpful and mean a great deal to me. They matter in the rankings of the show, and I read every one of them. If you're not sure how to leave an iTunes review, you can follow the step-by-step instructions here.
And finally, don't forget to subscribe to the show on iTunes or Stitcher to get automatic updates.
Thanks to Michael and Robin Sullivan for joining us this week.
Please note that Amazon links are affiliate links. You'll pay the same price for anything you order, but The Author Biz will earn a small commission.  Public domain image
Public domain image courtesy of Makunin.