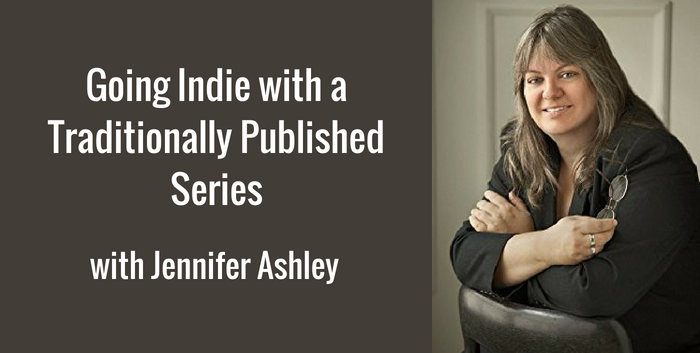 Podcast: Play in new window | Download | Embed
Subscribe Apple Podcasts | Android | RSS
In this week's episode, we discuss the process of self-publishing a series that had previously been traditionally published with NYT, USA Today, and Amazon bestselling author Jennifer Ashley.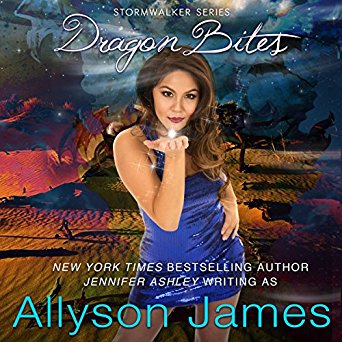 As you'll hear during the interview, Jennifer didn't just decide to continue her Stormwalker series, she also made the decision to invest in the continuation of audiobooks for her series,  by hiring the same narrator her publisher had selected to narrate the books originally.
But we go way beyond just that one topic in this wide-ranging interview.  We also dive into things like how and why Jennifer gets involved in the audio production of her books, the various ways she has her books translated into different languages and why she takes such a hands-on approach with every aspect of her indie publishing business.
***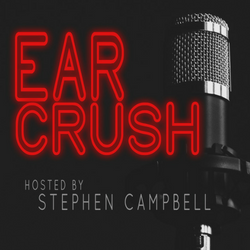 During the show's intro, I also mention a new podcast project I'm working on with Michael Anderle and LMBPN Publishing. The show is called Ear Crush, and our objective is to deliver professionally narrated stories and behind the scenes information to readers who might also enjoy listening to audio versions of stories.
As you know, the popularity of audiobooks is growing like crazy, but there are still way too many people who don't yet understand the pleasure that can be had by listening to a well written, professionally narrated story.
Our hope is that by making this short form audio available to people, it will eliminate some of the barriers to entry that subscribing to an audiobook service like audible might present, and can just allow listeners to enjoy hearing stories that feature some of their favorite characters.
In our case, we're starting out by using the narrators of LMBPN's existing audio catalog of 100 plus audiobooks, to narrate short stories that feature the series characters of the existing books. Obviously, the hope is that listeners will enjoy the stories enough to want more of those characters and narrators, which they can get by grabbing our audiobooks at Audible or iTunes.
I am really excited about the possibilities of this project, and I hope you'll check it out and let me know what you think.
Links
Jennifer's website – www.jenniferashley.com
Jennifer's Amazon Author Page
Hillary Huber's website www.hillaryhuber.com
The Ear Crush Podcast – Episode One
Ear Crush – Subscribe at iTunes
The Plot Whisperer- at Amazon
Story Engineering – at Amazon
Thanks for Listening!
Thanks so much for joining us again this week. If you'd like a deeper connection with the show, please check out the Author Biz Facebook Group.
If you enjoyed this episode, please share it using the social media buttons you see on the left of the post.
Also, please leave an honest review for The Author Biz Podcast on iTunes!
Ratings and reviews are extremely helpful and mean a great deal to me. They matter in the rankings of the show, and I read every one of them. If you're not sure how to leave an iTunes review, you can follow the step-by-step instructions here.
And finally, don't forget to subscribe to the show on iTunes or Stitcher to get automatic updates.
Please note:  Amazon links in this post are affiliate links. You'll pay no more for buying through these links but the show will earn a small commission.