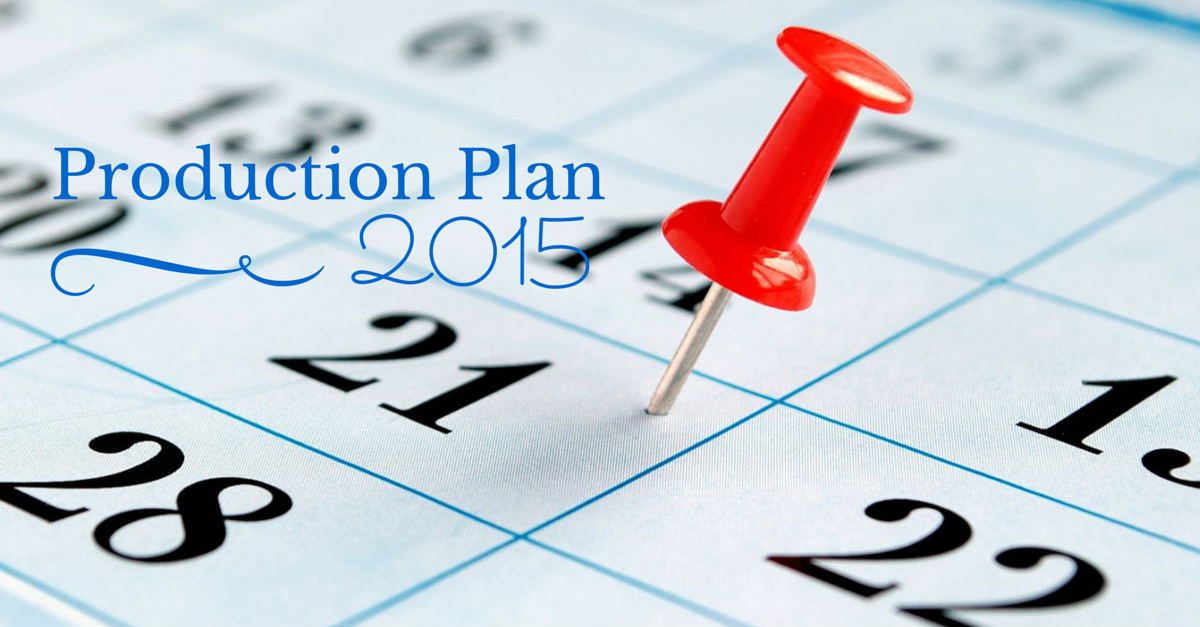 Author Elizabeth Spann Craig is the guest in Episode 23 of The  Author Biz Podcast
Podcast: Play in new window | Download | Embed
Subscribe Apple Podcasts | Android | RSS
It's December – a month filled with family, friends, food, shopping AND if you're an author/businessperson a great time for planning.
In this episode author, Elizabeth Spann Craig takes us through her method of setting up a production plan. It's a complicated process that breaks down into easy to understand components during this podcast.
Elizabeth is a hybrid author, with two cozy mystery series published traditionally, and one series that she publishes on her own. As you'll hear in the interview, she built her production schedule process out of the need to keep herself, and her support team focused and on target.
In March of last year, Elizabeth wrote my single favorite blog post of 2014, Creating a Production Plan. It's something that I've kept and referred to often.
She's a prolific content creator, and her award-winning blog is focused exclusively on providing useful information to writers.
In this interview, we focus primarily on building an easy to use production plan, but we veer off into blogging and social media, specifically twitter, where Elizabeth has a unique presence. Some interview highlights include:
Elizabeth Spann Craig's writing background and her definition of "Cozy Mysteries."
Elizabeth thinks of her writing, and her books, (production) as a business, and calls her production plan an "actionable to-do list," to make it sound less intimidating.
Because she's a hybrid author, her production schedule and scheduling requirements are different for each series. We go into detail on the scheduling needs for both her self-published, and traditionally published books.
Elizabeth explains how long term planning can help to ensure your team is available when you need them.
At one time Elizabeth shared specific release dates for her new books with fans and readers, but she's gone to less specific dates now. She explains why.
The process Elizabeth went through (including plenty of trial and error) to build the support team she uses for her self-published books.
Once you've built your team you need to manage them so you can meet the production schedules that you've set. Elizabeth uses Google Calendar to hold it all together.
The reason you should own ALL the different elements that go into your cover designs.
Elizabeth began experimenting with Wattpad a few months ago. She shares her initial concerns about the platform and the results. She describes Wattpad as an artistic commune with a mostly young community of readers.
Why Elizabeth uses ISBN numbers for the different version versions of her books, how she buys them, and how she applies them.
A brief discussion of the ACX stipend that's available to the narrators of some audiobooks.
The importance of Elizabeth's email newsletter, and why she was late to the email newsletter party.
Why Elizabeth maintains two separate email lists to meet the requirements of both her readers and the writers who enjoy her blog.
At one point Elizabeth's blog had its own domain, but she decided to combine it with her author website. She explains why.
Elizabeth has one of the top writer blogs available today. She keeps up with the demands of that blog through an editorial calendar that includes themes and specific post topic ideas.
Why her blog accepts guest posts and how the number of guest posts has grown into an important part of her blogging strategy.
Elizabeth has a large and loyal twitter following. She explains her unique approach to Twitter, which includes the use of Feedly to keep track of 3,500 writing and publishing focused blogs.
Links:
Elizabeth's website – ElizabethSpannCraig.com
Elizabeth's blog – ElizabethSpannCraig.com/blog
Elizabeth's Amazon Author Page.
Creating a Production Plan blog post
Sponsor Information:
This episode is sponsored by Audible.com.  Listeners can get a free audiobook by signing up for a free, no-obligation, 30-day trial from Audible.  To sign up for your free trial go here.
Like what you hear?
Please consider leaving a review at iTunes and subscribing to my email list. Your feedback helps us know how well we're doing and also lets other people know about the podcast. If you're not sure how to leave an iTunes review, you can follow the step by step instructions here.