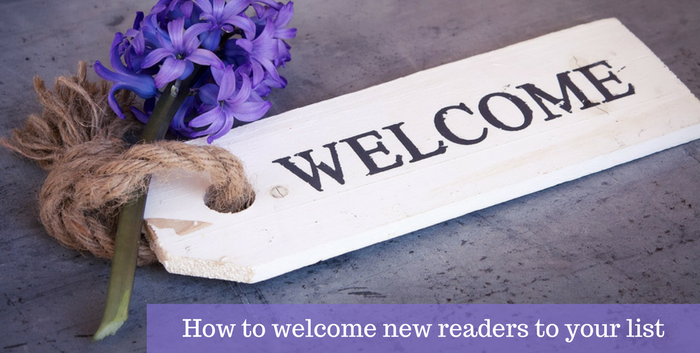 Author Stephanie J. Pajonas, who writes Japan Inspired fiction as S.J. Pajonas is the guest on this episode of The Author Biz.
Podcast: Play in new window | Download | Embed
Subscribe Apple Podcasts | Android | RSS
This episode is all about building a solid email list for your author business. (Please note a full transcript of the interview is available below.)
We discuss the importance of a welcome email sequence to build the relationship between you and your subscribers / readers and then get into a very popular new way to grow your list that's working well for a lot of authors right now.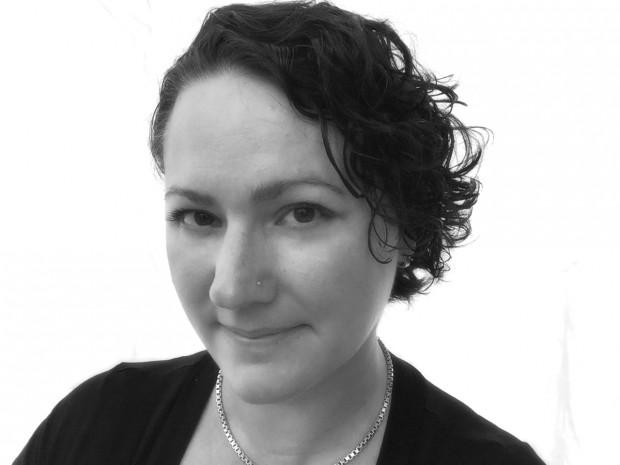 Today's guest is Stephanie J. Pajonas. She's a writer of Japan inspired fiction, a knitter, amateur astrologer, Capricorn, and Japanophile. She loves foxes, owls, sushi, yoga pants, Evernote, and black tea. She's a mom to two great kids and lives with her husband and family outside NYC. She also blogs about her life as a writer, at her website, spajonas.com.
In this 53 minute episode, we discuss the ways that combining a well thought out welcome email sequence and a sound strategy for adding new users to your email list can help to fuel sales growth for your books.
Welcome Email Sequence Interview Notes:
Stephanie discusses her reasons for sharing as much as she does on her blog and we get into some of what she discussed on her third anniversary in publishing post.
Stephanie uses a seven email sequence over 100 days to help develop a relationship with her readers and to expose them the different series she writes.
We discuss the ways in which Stephanie's study of advertising has helped with the creation of her email sequence.
Email 1 – Introduction and welcome email. She introduces herself and her books to list members and encourages them to interact with her through email.
Email 2. The check-in email. She asks the "Did you get your free ebooks" question. She also points list members to her blog where she posts frequently.
Email 3. The reader survey email. Stephanie shares her love of reading and asks readers what they enjoy reading, then she directs them to a short survey where she can learn more about them. She also uses this email to introduce readers to her social media accounts.
Email 4. The upsell email. Since most readers come to her through free ebooks, either through electronic retailers like Amazon or promotional sites like Instafreebie, Stephanie uses this email to encourage readers to purchase a book from her.
Email 5. The travel email. In this message Stephanie shares her love of travel and asks readers to engage by letting her know where they've been recently. She also uses this email as a way of introducing her non-series books to readers.
Email 6. The review email. Stephanie asks readers who have enjoyed her books to review them and includes links to each book on Amazon.
Email 7. The final email in the sequence. Stephanie checks in with list members again and lets them know of two other places where they can follow her work. Bookbub and Amazon.
We discuss the two email service providers Stephanie uses, Mailchimp and Mailerlite (Affiliate link).
Stephanie explains Instafreebie and how it was worked to build her email list.
We discuss group giveaways using Instafreebie, and Stephanie shares the results of a recent 20 author group giveaway.
She's been using Instafreebie for different reasons for the past two years and shares her experience in working with their team.
We discuss who can best use Instafreebie and why Kindle Unlimited books can't be distributed using Instafreebie.
Stephanie uses Draft to Digital to distribute her books and shares an idea for getting them to help with promotion.
We discuss the importance of balance in the writing life and how trying to write fast caused Stephanie to burn out.
Note:  Links to everything mentioned during the interview follow the transcript.
Interview Transcript
Stephen:  Stephanie J. Pajonas, Welcome to The Author Biz!
Stephanie: Thank you so much for having me, I'm happy to be here.
Stephen: It's a pleasure to have you here! You and I have communicated a bit on Facebook, and I read your blog, and you did an interesting post, a week or so ago, celebrating your third anniversary in publishing. It's not the kind of post that we see everyday, in terms of celebrating an anniversary – there was a lot of good, and a little bit of bad that you shared in there, and you did a lot of soul-baring, I thought. Was it tough to write that post?
Stephanie: You know, it's always tough to write about when you feel like you've failed. (Laughing). I always strive to be as transparent and truthful as possible on my blog. I feel like my readers come and they want to hear the truth from me, as much as I can, so I try to be just as open as I can be on that post. Yes, I shared a lot of the successes of this past year, and I also shared plenty of my failures as well. I listen to a lot of podcasts, I listen to your podcast, I listen to Joanna Penn, I listen to a million others, and I hear a lot of success stories.
A lot of people are totally killing it right now at Kindle Unlimited, and they're doing really well, and I've tried to follow in a lot of their footsteps, because I think what they're doing is really awesome. I would really love to do the kind of business that they're doing, but I have not been as successful as they have (Laughing), at following all of their ideas. I felt like maybe I should come forward and tell people that there are a lot of success stories out there, but there are also a lot of people who are still struggling, and that it's okay to be struggling, too, as an author.
Stephen: You know, it's interesting, because I watch a lot of sports. I'm a guy, I love football, and on Sunday, there's professional football. If you watch professional football, you just think everyone that plays football probably works their way up to being a professional football player, but it's the top 1% of the top 1%.
Stephanie: Right.
Stephen: When we see these stories, I think in a lot of cases, we think the same thing:everyone is selling $50,000 worth of books a month. The reality is that almost no one is. But it's only the people that are doing it that are talking about it.
Stephanie: Right, and we look to success stories to help us on our journey. You don't necessarily look at a lower-to-midlist author and think, "I want to be them," you want to be Stephen King, or you want to be any of these best-selling people, so we hear a lot about success stories, because those are the things that people really really want to hear about and really want to emulate.But I also worry about the people who are struggling, who are only maybe selling a book a day, or a couple books a month …and don't know necessarily what they're doing wrong, and they feel very alone. So I wanted to give them my side of the story as well.
Stephen: The people that are really successful as Indie authors right now, there seems to be a sort of formula for, and it's writing a lot of books, writing really fast, publishing on a rapid and regular basis, and we can't all do that!
Stephanie: No, I found out very easily that I cannot do that (Laughing).
Stephen: We'll get into that a little bit at the end. For the listeners out there, this is not going to be a show about success or failure, or what we're all accomplishing as authors. What we're going to be talking about today, is primarily growing your email list, which is something that a lot of people are interested in. I did a survey recently, asking what the biggest struggle was, and that tied for number one (with just basic discoverability), growing an email list. That's something you have – a really professional, well- done email list, with a well-done sequence, and a very nice strategy for getting new users onto your list. That's basically what we're talking about today, is the combination of writing a good welcoming email sequence, so that your email recipients sort of bond with you right off the bat, and then we'll get into building that list, but we'll start off at the very basic level: What is an email sequence?
Stephanie: Well, an email sequence is called Automation on Mail Chimp, and a couple of other email providers, some of them, like MailerLite, calls it Autoresponders, but it's a sequence of emails, and you can set up as many as you want, and they step a new reader through your list and what you offer. So my email sequence, which you've had a chance to look at, maybe the first one or first two?
Stephen: First two.
Stephanie: First two? Okay, is a series of seven emails, and I have them spaced over a 100 day period. The first email that they get introduces them to me, and I get email subscribers through many different areas, either through Instafreebie, which we can talk about later, through my website, and through a couple of other places. When they come to my list, they don't necessarily opt-in on my website and then immediately get the emails, sometimes they opt-in on Instafreebie and it takes maybe a couple of hours for me to import them into my list and for them to get that first email, so I want them to remember who I am, so I introduce myself.
Stephen: Let me break in here, and let's differentiate between the different ways you get readers, because we're all familiar with the idea of putting the link to your email signup form in the back of the book. Presumably, then, someone has read your book, and they like it, they know who you are, so maybe you don't need to do something that explains who you are in the email; but you do a lot of things where maybe people don't know who you are, maybe haven't read your book first, so this is a welcoming thing, but we're all just used to creating this, "Hey, thanks for joining my email list. I'll send an email once a month, or once a year, or only when I have new releases," and then that's it. So this is a completely different approach that we're talking about here, and for good reason.
Stephanie: There is a really good reason why I do it like this. Over this past year, as I was really struggling with myself, and trying to figure out how to bring people to me and to my books, I learned a lot about advertising, and how advertising works, instead of just learning about putting my books on sale, and putting them into newsletter lists, like BookBub or Booksends, or any of these, but actually understanding what advertising is. The first thing I learned about, was the difference between cold audiences and warm audiences. A cold audience is, imagine yourself selling vacuum cleaners door-to-door, right?
And you may hit a hundred houses in a day, and maybe one person is going to interested in buying your vacuum cleaner, because you didn't call ahead, you don't know anything about these people, you don't even know if they're in the market for a vacuum cleaner, so it's going to be very hard to sell to them. Well, when I look at what I write, which is Japan-inspired fiction, first of all, you have to maybe have a little inkling that you might want to read about Japan, or that you might be interested in Japan or Japanese, so I knew it was a hard sell, right? So going into a cold audience, I figured I was selling vacuum cleaners at that point; nobody would really understand me, or my books, because maybe they'd see the cover and think, "I'm not really sure this is for me". So I had to warm up my audience somehow. I had spent months thinking about this; how am I going to warm up my audience so that they're interested in me and my work? I did a lot of brainstorming and I realized there were a couple of different ways to do this. I have ways of warming up my audience on Facebook, by using my page, and the people who are subscribed, who like my page.
So they've become a warm audience to me, and I advertise to them, and their friends. But also, my mailing list is a warm audience to me. These people have heard from me, before in the past, some of them have read my books, most of them have, or maybe they've come to me through one of my free short stories So they know of me, they're interested in me, and they're the people who are probably going to go on and read more of my work. So I decided this year that building my mailing list was really, probably, the best thing I could do for myself.
Stephen: And as a part of that warm-up process, you use this sequence.
Stephanie: Exactly.
Stephen: We've talked a little bit about the first email message, and I have it sitting in front of me.
Stephanie: Right.
Stephen: You open it with "awesome readers," and "welcome," and explaining sort of who you are. There's a "let me reintroduce myself," you show covers of your books, actual covers in there, with links to learn more, and then there are links to free books through BookFunnel. And we've talked about BookFunnel on here before. I'm curious: do you like using BookFunnel?
Stephanie: I love using BookFunnel. I think it's very easy. You can easily upload your books there and then keep them there, and then you get a link that you either put in your newsletters, you can give them out to readers you meet along the way. It's very easy. And my readers find it very easy to download books there as well.

Stephen: Good, that's the most important thing. Now the last thing you put in your email message is a "Do you know…" section.
Stephanie: (Laughing)
Stephen: It's basically, for the people out there that have MailChimp: you know the star ranking thing that MailChimp has? The sort of an engagement thing. You're letting your readers know that they'll get more from you if they interact; by opening the email and responding, and things like that. That's very clever! How did you come up with that?
Stephanie: I thought about it, and I was thinking that there are a lot of people on my email list who do really well. They open up my emails, and they click on the emails, and I see that they're engaged with my content. But then I see there are a very large number of people at the bottom of my mailing list where MailChimp doesn't think they've opened my emails, or clicked, and those stats can be wrong, but I try to take them with a grain of salt. I thought, you know, if I could just tell them, "if you open my emails, I'm going to give you more free stuff." (Laughing). I have plenty of short stories that I've written, and I figured, at some point, I could just give them free short stories, or give them free copies of books that are going to be coming out. I mean, I have ideas of what I want to do in the future, but I wanted to let them know if they engage in my content, then they have a better chance of getting more from me. Then I segment them off, so I have  a VIP list of people who are engaging all of the time, and then I have another list of people who have dropped off somewhat.
Stephen: What's been the response since you put that in? Have you noticed a change in the engagement level?
Stephanie: (Laughing) What's really funny is after the first time I said it, put it in an email, there were a couple people who were clicking on everything. (Joint Laughter) I opened up the report and some person had gone through and clicked on every single link in the email. I thought, "Okay, well she obviously got the idea."  (Laughing) But, yes, I did notice a bit more engagement after I started telling people that, which is nice. There are a lot of people out there who are just not even going to open up the emails at all.
Stephen: Right.
Stephanie: I get it. But, the people that are, are definitely going to get something nice out of it in the future.
Stephen: Yes, and those are the ones you want on your list. And if you're going to wind up paying for them, those are the ones you want to be paying for.
Stephanie: Absolutely.
Stephen: Alright, so what's next in the sequence? We've talked about the first one, and there are six more. So, why are there more after this first one, that does such a great job of introducing you?
Stephanie: Well, you get the first one that's an introduction, right, then the second one is my check-in. So, I've given out my first email, where they get links to download my books. In my second email, I ask them if they downloaded my books, and if they had any problems downloading my books. This is a really good thing to ask, about a week or ten days later, because a lot of people will sometimes click on the links, and they won't realize that they did it wrong, or they may have downloaded the books, and forgot about them. So, if I check in about seven to ten days later, and say, "Hey, did you download the books? Did you have any problems? Let me know," I usually get a couple emails back from people saying, "Gah! I don't know what I did! The books disappeared!" or whatever it may be, and I help them out by resending them the links, or by directing them to BookFunnel, who will help them through and get their books. So the second email is a "Did you get your books?"
Stephen: It's possible for someone to read most of this message and not see there are links to the free books there, because there's a lot in the welcome message.
Stephanie: Oh, yes!
Stephen: So maybe it's also a reminder of, "Hey, by the way, I did send you the links for the free books; if you didn't get them, let me know."
Stephanie: Right, right. I want to make sure that they get what they have come to my list for in the first place.
Stephen: I subscribe to a ton of author email lists, and a certain percentage, maybe 20%, have the welcome message – not like yours, but a welcome message – basically thanking us for signing up, and then a second one saying "Did you get the free books," and then, in my experience, they drop off. But you're taking it further. What's the third email in your sequence?
Stephanie: Well, I want to also say that in the second email, besides "Did you get your books," I also direct them to my blog. So I have a lot of content in my blog, which I keep updated pretty much every week with something new. Because I write books about Japan, I also write nonfiction on my blog about Japan. I definitely redirect people to my blog from that second email. I give them a couple of popular posts, that seem to have a lot of fun stuff about them, like I talk about history of Japanese clans, and a couple of other things they might be interested in, so with every email that I do, I try to give them a little bit of bonus content. So with that second email, "did you check your books," and "did you check out my blog?" The third email is a reader survey. At the top of the email, I let them know where they can find me online. I give them links to all my social media, just in case they're super interested in me, and they want to follow me, I give them that.
Then I ask them a question about what their favorite book is. I recently read some really amazing books, called Red Rising by Pierce Brown – I really loved them, they were so great, I talked about them in my blog.
So in this part of my email, I say, "I really loved these books! Why don't you tell me what your favorite book is? Hit 'reply' in the email and let me know." So this is another interaction point that I can have with my readers; not only that, but I'm hoping they're going to give me some really great ideas on what to read! I really love to find new books to read, so that's always a good thing to keep in your emails. Then I also do a reader survey. I have a three-question survey on my site, and I ask them three simple things: Where do you buy books, how do you read books, and what kind of genres do you read? And this helps me decide where I want to sell, and what I want to write, because I don't like being restricted to just one genre; I want to write science-fiction, AND cozy mysteries, AND magical realism, AND all of these other things. So I thought that if I ask them what they're favorite genres are, this will give me a clue as to who in my audience would even be interested in maybe reading Paranormal Romance from me next.
Stephen: While this sequence is going out, we have the first email that goes out immediately, the second one in roughly seven days, what's the timing on the third one?
Stephanie: I go every ten days.
Stephen: Oh, okay.
Stephanie: That way, they're getting about three emails from me a month. I don't feel that's too much.
Stephen: And then you do, I maybe signed up for two different things; I, maybe, signed up for your blog post and your email list. Do you also send out the blog entries to your list?
Stephanie: Every now and then, in a regular newsletter that I send out, maybe about a new book release, or a sale I might be having at the bottom, I might include some recent posts on my blog that they may have missed.
Stephen: Okay, so you are sending out a regular newsletter, in addition to the sequence.
Stephanie: Yes.
Stephen: Okay.
Stephanie: Because there are plenty of people who are no longer in my sequence anymore
Stephen: Right, right.
Stephanie:  They've gone through and they've dropped out, and so they get just regular newsletters from me.
Stephen: And just because they're in the sequence doesn't necessarily mean they wouldn't want to know you just released a new book. They probably would want to know.
Stephanie: Exactly.
Stephen: Okay, so let's go to number four.
Stephanie: Number four is an upsell. (Laughing) Number four is an upsell. Most of my readers come to me through my free books, either on Amazon, or any of the other vendors I have them on. I have the very first book of my science-fiction series-Removed – it's free on all the vendors. And they can also get it through Instafreebie.
But, after they read that, I want to make sure that they may want to read the next book in my series, so I upsell them to the next book. "If you loved Removed, you'll love Released," which is the next book in the series. So, I upsell them to the second book in the series, let them know where they can buy it. I highlight the rest of the books in the series – it's a five-book series – so I let them know there are other books they can go on to, and then I tell them about my short story series, and then I talk to them about pricing. Pricing is… (Laughing)… Oh, it's such a hard thing to talk about, because a lot of readers get a lot of free books, so they're used to free and not necessarily purchasing from authors. But we, as authors, we need to be able to make a business out of publishing. If I just wanted to give away books, I would just give them away and never do anything else, right?
Stephen: How do you do it? What's your approach in talking about pricing?
Stephanie: My approach is to remind them that I'm an independent publisher, I do all this myself, and that the editing and the covers, and all the work that I do does cost money for me upfront. I do keep my prices low, $4.99 and lower, unless it's a box set, so I try to pass along the savings to my customers. Generally, I give away a lot of books on my own, so they're usually getting $8 – $10 worth of books from me, for free, before they start paying for something anyway. So I just let them know that I do my best to keep my prices low, and that I hope that they'll understand that I am an independent publisher.
Stephen: Do you ever get any flak from that?
Stephanie: Nobody's said anything, so I think it's going over well. (Laughing)
Stephen: Do you notice anything positive happening from that? Do a certain percentage of them click through and buy a book when they get that email?
Stephanie: When they get this email, this is mainly a selling email, so I do see a lot of clicks on it. A lot of people have gone on to buy the second book or the third book in the series, so I do feel like it's doing its job.
Stephen: Okay. And with this email, is it series-agnostic? Because, as you've mentioned, you have multiple series, so do you know which series people are interested in?
Stephanie: When I sell people to my mailing list, I'm selling myself as a whole author.
Stephen: Okay.
Stephanie: I have seen other authors do it where they have a separate mailing list for each one of their series, and I think that's an awesome idea. I've never been able to figure out how to make that work for me, as an author, because I write in so many different genres, that I would really have to segment it out. At this point, I really feel like there is a chance that they're going to jump from one genre to the other, so I might as well give them that chance.
Stephen: In this email, do you then say, "here's the next book in the cozy mystery series," "here's the next book in the paranormal series"? Is that basically what you do? Do you guide them, depending on what path they're on?
Stephanie: Yes.
Stephen: Okay. So that's email Four. What's number five?
Stephanie: Number Five. I give 30 days between my upsell and my next one, which is another email about some contemporary romances I wrote, which are a little outside of the main of the series that I have going on. But I also start off by telling them about my trip to Japan. I went to Japan about two weeks ago, it was awesome. I had SUCH a great time, took tons of great photos, ate a ton of food. So I wanted to tell them about it, because I write books about Japan, so I might as well share my love of Japan with them as well. So at the top of the email, I share something personal. I talk about my trip to Japan, and how it went for me, and then I also ask them, "Have you done any traveling lately? You should tell me about it, because I love to travel. So hit 'reply' on the email and tell me about where you've been." Hopefully, they write back, and tell me what they're doing. So that's always at the top of the email, and then I tell them about my other books that are not necessarily in series yet. My Cozy Mystery series only has two books in it so far, so it's only the first two. So I tell them about my Cozy Mystery series, and I tell them about my two contemporary romances, and then I'm done with that email.
Stephen: Okay. Do you have any sense of what percentage of people that get this email reply?
Stephanie: I'm guessing it's a very small percent. Very small.
Stephen: Okay. But you're forming a relationship. When someone clicks that reply button and is communicating directly with you, then that relationship has moved a quantum leap forward.
Stephanie: Right
Stephen: Okay. So that's Number Five, What's Number Six?
Stephanie: I wait another twenty days, and then I ask them, "How are you enjoying my books and would you mind leaving a review?" This is the hardest one, and this is actually the email in the sequence where I get the most drop off, to be honest. I only have a 2% unsubscribe rate from my mailing list, which is pretty good, but this is where I see most of the drop-off. If I never asked for reviews, I would probably get the standard amount of reviews for most authors, but I do ask for reviews, and I do get some out of this one. So, I'm pretty happy with the fact that even though I get unsubscribes from this particular email, that I still ask for reviews. I give them links to all of my books on Amazon, they can go and leave them, I tell them how important they are for authors, and then I cross my fingers and hope for the best. (Laughing)
Stephen: Okay. You're a technical person, so I'll ask you this question: are you afraid that having that many links in an email will get it routed through to Spam?
Stephanie: I think that any newsletter at this point has the potential to go to Spam, or even the Promotions tab, on Gmail, so I try not to even sweat it.
Stephen: Okay. So that's six. There's one email left in the sequence.
Stephanie: One email left! I check in with them at the 100 days mark, and I just say, "Hey it's been a long time since we last talked, and I hope that you're doing well, and this'll probably be the last email you get from me for a while, until I have something really important to tell you about, and here are two other places you can follow me, on BookBub or Amazon, and peace out," and we're done. (Laughing)
Stephen: So over the course of the seven emails, you hit everything that you would want, essentially, from a reader.
Stephanie: Right
Stephen: You're up-selling them, you're asking for reviews, you're asking them to follow you on social media, you're asking them to follow you on BookBub and Amazon – you cover everything.
Stephanie: I do. I'd sat down when I decided I was going to do this sequence, I'd seen other authors do it as well, and I looked at their sequences, and I sat down and I really thought about what I wanted to get out of this, if I was going to do it. Because it really is a lot of work, setting up all the emails and getting the system ready, etc etc. So I thought about what I really wanted to do. And I've tweaked it over time. I've made them more personal, I've asked for more information. Once you start, you can go back and you can pause your automation sequence and you can go in and change things. It's not set in stone.
Stephen: Alright. I'm assuming that everyone listening understands how the automation sequence works, but if there's someone out there who doesn't, can you just really quickly explain it?
Stephanie: MailChimp has this, MailerLite has this – I use both services, currently. MailChimp is something that you have to pay for – it is not covered under their Forever-Free plan, so it's something you have to pay for. But once you pay for the MailChimp automation sequence, what you do, is you go in and set up "new automation sequence" on the page, and it'll ask for how you want to trigger the very first email. I usually set it to trigger when a subscriber joins my list, or they're imported into my list, and you can send it immediately, or you can set it to delay too, if you want. If you want to send it a couple hours later, or a couple days, you can do that. So once the first email is triggered in the sequence, and the reader gets it, they can then move on to more emails in the sequence. So I've got my seven emails in the sequence, you can set the delay – in MailChimp or MailerLite – and say, I'm going to delay the next one by a week, or ten days, or whatever it may be, and it just happens automatically. You don't have to do anything. Once you start it up it's very fuss-free.
Stephen: I know in the case of MailChimp, when you go in, it shows you how many people are in each of the buckets
Stephanie: Yes!
Stephen: …who are getting ready to get the third email, and the fourth email, and the fifth email, etc.
Stephanie: Right. It'll show you the queue. So you can go in and look at each one of the queues and see where people are in the sequence.
Stephen: Okay. You've talked about MailChimp, and I think a lot of authors are going to be familiar with MailChimp, because they have that free tier that a lot of people get started with. But you've also talked about MailerLite, and that's something I was completely unfamiliar with prior to reading your blog post, and I've done a little research, and I'm actually going to give it a try. It looks very interesting to me. Can you give us a high-level overview of MailerLite, and how it is different from MailChimp?
Stephanie: MailerLite is another newsletter subscription service, just like MailChimp, but the reason it's becoming popular with other authors right now is because, number one, they let you have the automation / autoresponder service for free from the very beginning, even if you only have ten people on your list, so you can set up these automation emails right away on MailerLite, whereas on MailChimp, you have to start paying right away.
Stephen: And with MailerLite, the free tier is 1,000, right?
Stephanie: Yeah, and they recently changed some of their pricing plans, but I believe it's free up to 1,000. Then the next tier is 1,000-5,000 subscribers, and I believe it's $10 a month? I would have to look it up. Either way, it is far and away cheaper than MailChimp, which is why a lot of people are switching.
Stephen: Okay. Next, we are going to get into some different techniques that you've used to grow your email list. And that's when this becomes important. Some of the people that are using these techniques to grow their list, are growing them so quickly that they're alarmed that their MailChimp bills are going up!
Stephanie: (Laughing) Right!
Stephen: It's actually a problem, because when it happens that quickly, you don't know what the value of the list is, or maybe you don't understand the value of the list, so you start looking for a cheaper alternative. Let's talk about Instafreebie – you've used that term a few times today. What is Instafreebie?
Stephanie: You can check it out at www.Instafreebie.com  This is a lot like BookFunnel, in the way that you can put your books into Instafreebie and then you can deliver them to readers via email. So a reader will come to your Instafreebie page, to a campaign that you set up, they put in their name and email address, and what type of book they want – like EPUB, MOBI, PDF – and the system will automatically send it to them in an email. But the cool thing about Instafreebie is that they have their own community. They have a community of readers that they leverage in order to get authors subscribers to their mailing list. So they have a blog that they post on a couple times a week, they have their own mailing list, and when authors offer a book for free on Instafreebie, they can offer it to the Instafreebie community. So the Instafreebie administrators look at all the free books that are available, and then sometimes they choose to highlight them or promote them. For example, when they first started doing this earlier this summer, I offered to give my first book of my sci-fi series for free, and they said, "Great, we'll put it on the homepage!" and I thought, "Oh wow, this is going to be great!" (Laughing) So they did, they put it on the homepage, and I got 1500 subscribers to my mailing list in two days.
Stephen: Good grief!
Stephanie: Right. (Laughing) It was a lot! I had a week between when I said, "I'll give you my book for free for your homepage," and they said "yes," and when they featured it, that was when I went in and set up all these autoresponders.
Stephen: Okay.
Stephanie: I was like, this is my chance to actually use this feature and welcome these people who don't know me, but are getting my book for free, and they can figure out if they want to stick with me or not. So that was when I went in to set up my automation sequence, because I figured this was my ticket. (Laughing) So, Instafreebie occasionally, a couple times a week, features books on their blog, in their newsletters, and then those people – anybody who comes in and claims the book – will get their email address, and it will immediately go into MailChimp. It does not immediately go into any other newsletter services, right now they only support MailChimp, but, like I use MailerLite. I still get the email addresses, they just end up in a CSB file on their website, and I download it and import it into MailerLite.
Stephen: Okay, but there's an API, or some sort of handshake, between MailChimp and Instafreebie to automatically get those messages into your system, and that starts the queue immediately, then, right?
Stephanie: Yeah, yeah. This is one reason why a lot of people stick with MailChimp. MailChimp has a lot of great integrations – I believe there's even an integration between Facebook and MailChimp, so that you can easily, if you do Lead Ads in Facebook, they'll immediately go into MailChimp. MailChimp is extremely easy to use, and they have lots of great integrations. I definitely gave up a little bit of that by going with MailerLite, but at this point, because I'm still working on my business, I decided I would save some money with MailerLite instead.
Stephen: Okay. And there are other ways that authors are sort of working together, using Instafreebie; can you explain that?
Stephanie: Yes, I'm actually part of a group giveaway right now. There are a couple ways you can leverage Instafreebie to make it really work for you. You can get together with similar authors, similar genre, and all put your books on Instafreebie and do a group promo, which is what I'm doing right now. I'm doing a group promo with nineteen other cozy mystery authors, and we're all offering our books for free on Instafreebie right now. In the very beginning, we set it up for a three day stretch We came up with a  name for the promo, we came up with an image, and one of the authors put them all on her website, on one page, so that we would have one place to send people to. Then we all sent out our newsletters about it. Each one of us, the twenty authors involved, we all get our readers involved on our newsletter and they get free books for it. So we started this promotion on Saturday night / Sunday morning, and I've already gotten 2,000 subscribers from it.
Stephen: Are you kidding me?!
Stephanie: I'm not kidding you. (Laughing)
Stephen: Let me explain. Here's the way I thought this worked, and I didn't understand differently until a couple hours before the interview, when I actually found the email that you sent out to your email list, and went on and clicked and downloaded some free books to find out how it worked.
Stephanie: Right.
Stephen: I assumed that all twenty authors were getting the email addresses, and that's why everything snowballed so quickly, but in doing it that way, the message that I'm getting, when I clicked on your book, it says "Stephanie's going to get this email address, and you're going to be added to her email list. Is that okay?" That means that 2,000 people have clicked on your book, and they want your book! Is that right?
Stephanie: Right.
Stephen: That's amazing!
Stephanie: (Laughing) One of the things I love about Instafreebie is that it's very transparent; you know you're getting my book, and you're signing up for my mailing list, so there's no ambiguity about it at all. Because I use MailerLite, I import the email addresses at night before I go to bed, they get my welcome email that night, or the next morning, and they know they signed up for my list through Instafreebie. It makes it very easy. So a lot of people do these group promotions; authors band together and they do them together. There are a couple of Facebook groups that are helping people come together to do Instafreebie giveaways like this, which is great, this has popped up in the last month or so.
Stephen: Yeah, and those groups are pretty small. When we determined we were going to be talking about this, I just started poking around, I found the groups, and there's only a few hundred people in each of the groups. It's not enormous.
Stephanie: Instafreebie's been around for about two years, now. I started using them right at the very beginning, because this was way before BookFunnel, and I wanted a way to deliver free books to people that would make it easy for them. So I signed up for Instafreebie like two years ago, before they were gathering email addresses and making it into a newsletter system for authors, so I've been using it for a very long time, and I offered to beta test for them from the very beginning. They've come to me over the past two years, and asked me "What are things that you guys want?" I said, "I want to build up a newsletter list!" (Joint Laughter) I was like, "Thank you for asking me! I really want to build my newsletter list!" and they listened. The people at Instafreebie are really fantastic, they really have their eye on the game. They do listen, if there are problems, you can contact them. Their business development team is really on the ball, they really understand what authors need, and they've been working really hard these last two years to make it a really robust system. I know, for a fact, that they've got even more stuff coming that's really awesome, too, although I'm not allowed to talk about it. (Laughing) But I can tell you it's going to be good.
Stephen: You have enough experience with them to be a fair judge of the quality of names that are being added to your list; are they as good as the people that are signing up for your list after they've read one of your books?
Stephanie: Yeah. In fact, I feel like they're more like "power readers." When I tried the Facebook ads – first of all, I failed miserably, because I couldn't target my audience. But, the people you would get wouldn't be engaged with my work, because they weren't really readers. They might have been interested a little bit, but the people who go to Instafreebie are readers. The only reason that they're there is because they read books, and they want to read more books. So, if anything, they're even more engaged than regular readers.
Stephen: Okay. The jet propulsion with which this works is almost like BookBub – you're not selling books, but you're accomplishing something, really quickly.
Stephanie: (Laughing) Right. It can be really exciting to see your mailing list grow from 200 people to 3,000 in a couple of days. The excitement is definitely there, and the way that I capitalize on that is by using my automation sequence, so that they're introduced to me, and as the emails come to them, they're either engaged, and they really want more, or they drop-off. I would think right now, I have about a 2% drop-off, from all these Instafreebie subscribers, and I think 2% is pretty darn good.
Stephen: Now, Instafreebie is not for everyone, as I understand it. There would obviously be some people it's not for, like people that have only one book. Primarily, it's not for people who have all their books in Kindle Unlimited, because you would be violating the terms of your agreement with Amazon. Is that a true statement?
Stephanie: I believe that is a true statement. When you upload a book to Instafreebie, they do give you warning: "Please make sure that this is not in Kindle Unlimited, that this is not an exclusive book," etc etc. They are the ones that are warning us, so I'm going to have to take them at their word that it's not something that should be done, if you're in Kindle Unlimited.
Stephen: One last thing that I want to get to, and then we'll wrap up, is your sales mix. You're obviously not a Kindle Unlimited author, but you were at one time, and you decided to go wide. In your three-year anniversary wrap-up, one of the successes described a sales mix that surprised me: over 50% of your sales are coming from sitesother than Amazon now.
Stephanie: In these past couple of months, yes. I've worked really hard from about March to now to bring up sales on other platforms. One of the ways I did that was to distribute my books to iBooks and to Barnes and Noble by using Draft2Digital. I really like Draft2Digital, it's a great way to access these platforms, because they become customer service for me – they take a chunk of my royalties, but, in return, I get customer service from them. So, when I put all of my books back onto iBooks, Nook, Kobo, and Google Play, I worked hard to figure out how to reach readers on those platforms. The way I reach readers on iBooks and Nook is to ask Draft2Digital to help me out. Now, a lot of people don't realize you can write to Draft2Digital, and say,"Hey, do you have any promotions coming up that  might be a good candidate for?" Guess what – there are, usually. So I did this, I talked to my contact at Draft2Digital. She was very helpful, and she got me into a few promotions on iBooks – I don't think I got into any on Nook – but iBooks is doing well for me right now. By getting into these promotions, I got in front of readers' eyeballs, and they saw me, and they started downloading my books, and they started buying. And they're still buying! Which is amazing. It doesn't have the same kind of thirty day drop-off that Amazon does.
Stephen: Interesting.
Stephanie: With Kobo, I went direct with Kobo. If you go direct with Kobo, you can write to Kobo – this is another little trick – you can write to Kobo, and say, "Hey, I want to do promotions with you guys! Can you help me out?" and they will turn on a tab in their dashboard called the Promotions tab. Once you're in the Promotions tab, they'll show you all the upcoming promotions that they have available that you can apply for. Some of them you do have to pay for. Let's see, I was in free promotions for science fiction and fantasy, for the first book in my series, and I paid $5, Canadian, for it, and it ran for a week, and they had it on a special page that was all freebies in my genre, and my sales just started climbing after that, because people downloaded the first book, then they went on to buy the other books in the series. I had an amazing month on Kobo, last month, I think it was – for me this is amazing: I made $100 on Kobo, which is like, "Wow! I've only ever made $2 on Kobo!"
Stephen: I think for a lot of people, $100 on Kobo is pretty darn good. (Laughing)
Stephanie: (Laughing) Right. My monthly incomes are very small – I'm a niche of a niche author. For me to see that those other platforms became 50% of my income, really made me feel good about taking the plunge and going wide.
Stephen: Okay, I know because we talked earlier, that you have to leave to go pick up your kids quickly, or soon
Stephanie: Soon.
Stephen: You sort of mentioned earlier that you were overworking yourself, and got into a burnout situation. So, let's very quickly talk about that.
Stephanie: Sure. Last fall, when both my kids started going to school full-time, I saw an opportunity to start writing a lot. I see all these new authors, and they're writing a book a month, and they're putting it in Kindle Unlimited, and they're killing it, man! They're just doing so well. I saw them and I thought, "I want to do that, that looks awesome!" But, I realized all I was doing was writing, every single day. I wasn't reading, I wasn't taking any downtime. I'm a knitter, I like to knit, and I wasn't even knitting. I have a shawl I've been working on for two years now, because I was putting it off and doing nothing but writing. (Laughing) It burned me out. There was a point where I stopped writing. I'd written two books in a row, and that, for me, is a lot. My books are like 85k, and I thought, "I can't do this anymore." and I still had to edit those books and get them out. That was October through January where I did nothing but writing, and it wasn't writing – releasing, writing – releasing. It was just writing! It was just hard on me. I didn't do anything else but write, and I didn't refill my creative well, which is really important, so I slipped into a pretty major depression in the early part of this year, where I didn't want to do…anything. I forced myself, basically, to work on my website, to work on my newsletter, and to do things that weren't a part of writing, and I started to get a little bit of the spark back, so I went through and edited my books and released them, and it was all the way through summer when I was still not writing. So I took a six month break of not writing after doing that. Now I'm back at it!
Stephen: With different goals now.
Stephanie: Yeah, with different goals, and a different schedule. I'm definitely taking time every day to read, I'm taking time to be outside, to exercise, and to make sure 'm a whole person. Being a whole person is so important.
Stephen: Stephanie, where can people learn more about you?
Stephanie: You can learn more about me on my website. It's www.spajonas.com I'm also on Facebook and Twitter; I'm pretty much everywhere. My website's the best way to get in touch with me, though.
Stephen: Okay, I will link to the website and your social media accounts. You're also in the Author Biz Facebook group, and you're very active in there, and I thank you for that. So, people can also find you in there. Anything else that I should have asked you that I didn't?
Stephanie: No, I think we covered a lot today.
Stephen: Thank you so much for your time, it's been delightful.
Stephanie: Thank you, you too.
Transcription provided by Jen McDonnell ([email protected])
Links
Stephanie's website www.spajonas.com
Stephanie on social media: Facebook and Twitter
Stephanie's books on Amazon.
Instafreebie website www.instafreebie.com
The Nine Worst Provisions in Your Publishing Contract on Amazon
Mailerlite – Email Marketing website (affiliate link)
Draft to Digital Website
Thanks for Listening!
Thanks so much for joining me again this week.
If you enjoyed this episode, please share it using the social media buttons you see on the left of the post.
Also, please leave an honest review for The Author Biz Podcast on iTunes!
Ratings and reviews are extremely helpful and mean a great deal to me. They matter in the rankings of the show, and I read every one of them. If you're not sure how to leave an iTunes review, you can follow the step-by-step instructions here.
And finally, don't forget to subscribe to the show on iTunes or Stitcher to get automatic updates.
Thanks to Stephanie Pajonas for joining us this week!
Creative Commons Image by pezibear.