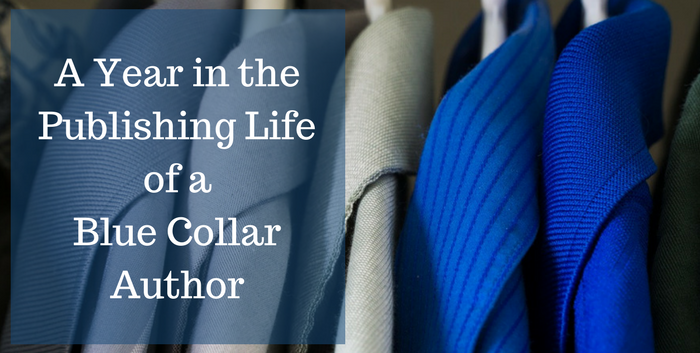 Podcast: Play in new window | Download | Embed
Subscribe Apple Podcasts | Android | RSS
Do you remember your first year as a published author? How many books or titles did you publish?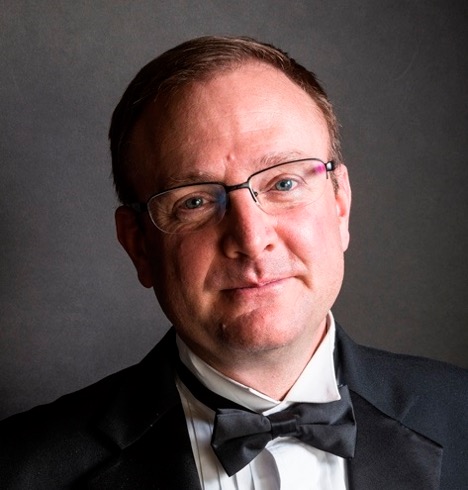 Today we take a deep dive into the first year of a blue collar author. Craig Martelle just concluded his first year as a published author, and it's a been a busy one.  In his first year he's published over a dozen full-length novels, and on the day we recorded the show Craig had an author rank of 99.
But as mentioned, Craig is a blue collar author. Not one of those guys we love hearing about who hit it big right out the box. Craig's first year was more about writing, publishing, and investing in his business.  In fact, after his first full as a published author, Craig lost money — only a little mind you, and primarily because he invested so heavily in things like editing and cover design.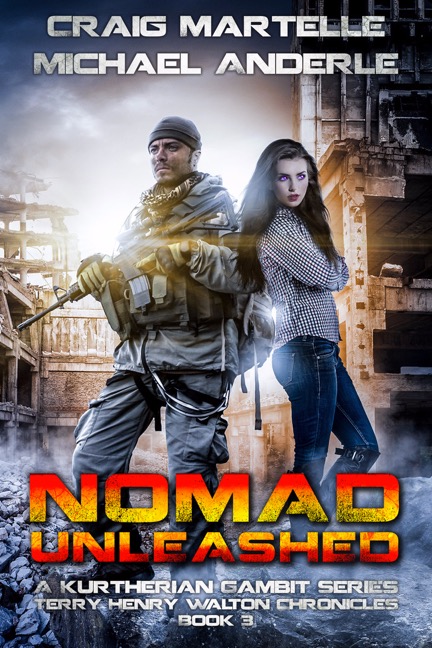 That's all changing, because of the momentum he built in 2016.
I think you're going to enjoy this 44-minute episode with Craig Martelle, who retired from the Marine Corps prior to going to law school and spending enough time in the business world to know he really wanted to be a writer, which he now does full-time from his home in the winter wonderland of Alaska.
Show Notes for Craig Martelle Interview
Craig Martelle
Path to Craig Martelle becoming an author: retired from Marine corps, went to law school, acted as a business consultant, moved to Alaska, started writing
Published first book in January 2016

Wrote 100,000 words, came up with a cover,  and published it
No marketing technique

His dad bought two of his first three copies sold
Sold 56 ebook copies, 15-20 paperbacks
15,000 page reads total

Gave him exposure

Published

Free Trader

#1 and #2 in the series

Got slammed for having bad covers by KBoards

Hard to get good covers if you're an unpublished author; no one wants to work with you.

Paul Egly gave him great feedback
Published three books in three months, before he even knew what genre he was in; he just liked to write
If he could go back, he would study and learn about the process, but "the learning process is not an overnight sensation…I like how I learned what I learned."

Known for:
Often compared to Andre Norton
Support from 20 Books to 50K group
https://www.facebook.com/groups/781495321956934/

Looks at what successful writers have done right and tries to help each other succeed

Advice from Michael Anderle ("the Master Storyteller"), Kat Lind, Diane Velasquez, Doreen Johnson

Look at writing both technically and as casual readers

"Michael [Anderle] will tell you: the third book is the key; that's where a lot of readers say, 'okay, this is a real series,' and a lot of readers come on board."
Diane and Doreen are "Super Readers," or "Whale Readers," and are very kind, dynamic, and engaging
Kat Lind helped him be a better writer by giving great feedback

Gave positive, supportive, constructive feedback

After six months, took his 100,000 word book, made it 170,000, split it into a trilogy, and it became a best-selling series

The

End Times Alaska

series

New covers, custom-made by Tom Edwards

Released in May, along with the third book in the

Free Trader

series

Craig's Four Pillars of Revenue to Make a Living Wage
Published through publishing house

Monique Lewis Happy with Winlock Press

Indie-published Ebooks
Indie-published Paperback books
KU Page-Reads

KU accounts for 47.8% of his total Amazon revenue
    *If you do not have multiple avenues, you're going to feel it*
Kindle Unlimited
$10 for monthly membership
Hook your reader; get them to download your book, and get them to read it

You get the author bump in your ranking for the download, but to make money, they need to keep reading

Gives you five days every quarter to release your book for free

Use this for advertising and exposure
Writing and Finishing Process
Makes sure to write every day

"You can't edit a blank page, and you can't earn from a blank page."

He makes sure to read the comments in reviews of his books, and takes them into consideration when moving forward
Sends first copies of books to friends Norman Meredith, Diane Velasquez, and Doreen Johnson to get first impressions and feedback
Sends three of his four book series to be edited by Mia Darien

"The faster the better, is what Michael [Anderle] says, but it's not just fast, it's fast with a professional editor, a very professional cover…"
Publish a book a month, at least

The

Terry Henry Walton Chronicles

,

Part of the Kurtherian Gambit world

His initial goal was to publish ten books over the year
Currently working on his nineteenth title in thirteen months, a project he is working on with Michael Anderle
Breaking into a New Market
Based on reviews and results, was urged to advertise the Free Trader Series to Young Adult audiences

Language style imitates old RPG games

Content

No swearing or adult language
Some violence

Was defensive at first; didn't match what he was going for
Presents new challenges
Highlights of Craig's Year
Writing quality improved
Trying to do it himself did not work

Not good at editing his own work; needs third-party
"You don't learn anything better than learning it the hard way."
Craig's 2016 Year-in-Review:
January

published first book,

Free Trader

#1

February
March

To-date, had three books published

First two

Free Trader

books

Edited by Mia Darien

The first

End Times Alaska

book

Published by Winlock Press – Monique Lewis Happy

achieved 100,000 words in his book
Contracted Tom Edwards to customize new covers

April

started writing Sci-Fi series

May

first 4-digit revenue month!

Unveiled new

Free Trader

covers
Released third book in

Free Trader

series
Instated a real marketing plan

Put

Free Trader

out for free to readers on PermaFree to attract more readers

June

split 100,000 book into End Times Alaska trilogy

July

published two books

an

End Times Alaska

book
a

Free Trader

book

August

Breakout month in sales
Author rank was 2500
Published two books

an

End Times Alaska

book
a

Free Trader

book

September

Making about $3,000/month at this point

Spending a great deal on covers, editing, etc

October

Cygnus Space Opera

November

Rolled out new advertising through several companies

 December

Biggest month yet (he's currently at $8,000 – $10,000!)
Links
Craig's website: www.craigmartelle.com
Craig's books on Amazon.com 
20 Books to 50 K Facebook Group
Thanks for Listening!
Thanks so much for joining us again this week.
If you enjoyed this episode, please share it using the social media buttons you see on the left of the post.
Also, please leave an honest review for The Author Biz Podcast on iTunes!
Ratings and reviews are extremely helpful and mean a great deal to me. They matter in the rankings of the show, and I read every one of them. If you're not sure how to leave an iTunes review, you can follow the step-by-step instructions here.
And finally, don't forget to subscribe to the show on iTunes or Stitcher to get automatic updates.
Please note:  Amazon links in this post are affiliate links. You'll pay no more for buying through these links but the show will earn a small commission.
Creative Commons image by SDNET01