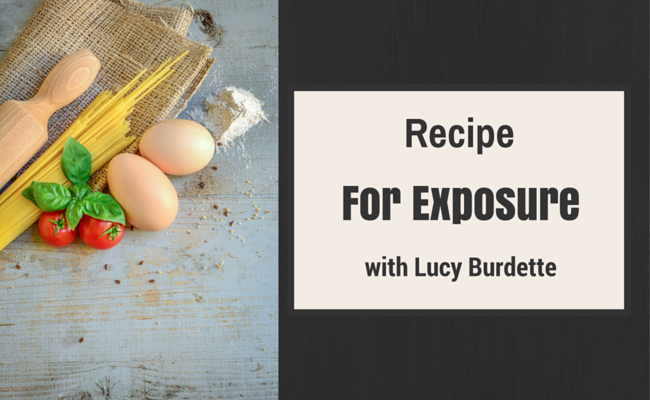 Podcast: Play in new window | Download | Embed
Subscribe Apple Podcasts | Android | RSS
Author Lucy Burdette is the guest in this episode of The Author Biz
It's been said that readers can't buy your books unless they know the books exist.
Helping the right readers learn that your books exist is one of the chief jobs of the author/entrepreneur.  But how do we do it while still leaving enough time in our lives to continue writing?
My guest today is Lucy Burette, who writes the Key West Food Critic Mystery Series.  Lucy works hard to write terrific books and in this episode she talks about the strategies and techniques she uses to be sure readers know those books exist.
I started reading her series soon after it launched after doing a search on Amazon for "Key West Mysteries."  I'd seen the author's name before on a website I occasionally visit, so I downloaded the sample, enjoyed it and bought the first book.
I didn't know it was a cozy mystery, and I'd never seen a book before with recipes in it, but I loved the characters and the stories. I've read and enjoyed each book in the series.
Would I have downloaded the book sample if I hadn't recognized her name?  Maybe, maybe not, but the fact remains that I did remember the name. After finishing the book I looked Lucy up and figured out where I'd seen her name.  It was on a Jungle Red Writers, a group blog she's on with two other authors I've read before.
Lucy participates in two very active group blogs, with two entirely different sets of authors.  You might think the time commitments required would be overwhelming, but as you'll hear in this interview, the benefits far outweigh the time invested.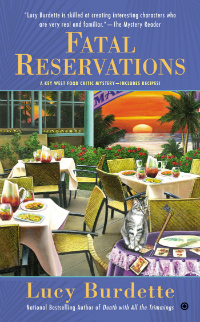 In this 51 minute episode, we'll talk about the different strategies behind the two group blogs she participates in both online and offline to connect with readers around the world.  
A Google search for "Lucy Burdette" and "Author" (the quotes limit the search to articles that include both phrases) brings up almost 14,000 entries in Google.
We walk through the different spots where Lucy can be found online.
Lucy talks specifically about Jungle Red Writers, a group blog she participates in with six other authors.
Each week the Jungle site is run by a different group member and each member is in charge only once every eight weeks.
Lucy describes the authors in Jungle Red Writers as a "very strong support network."
Taking the group blog offline at writers conferences
Lucy walks us through the editorial calendar for her week as the blog's editor.
Lucy describes her work and partnership with Mystery Writer's Kitchen, a group of eight authors who write culinary cozy mysteries.
The Key West Food Critic Mysteries that Lucy writes are paperback originals. We discuss that market vs. the hardcover market.
Lucy describes FATAL RESERVATIONS, her new mystery (coming on July 7th).
The difference between receiving guest posts (as she does at Jungle Red Writers) and writing them to promote her own books.
Look beyond just book blogs when marketing your books. Lucy describes a strategy that landed a golf series she was writing in Sports Illustrated magazine.
Links
Lucy's Website www.LucyBurdette.com
Purchase FATAL RESERVATIONS at Amazon
Lucy's Facebook page
Lucy's Amazon author page
Jungle Red Writers  website
Mystery Lover's Kitchen website
If you like what you're hearing on The Author Biz Podcast, the best way to support the show is to take just a few seconds to leave a rating and/or comment over on iTunes, or through your iPhone. Thanks! (Need instructions for leaving a review? Click here.)