Podcast: Play in new window | Download | Embed
Subscribe Apple Podcasts | Android | RSS
Several weeks ago I asked you for show suggestions, and as I've mentioned before, I was blown away by the number and the quality of the responses I received.
One of those suggestions came from long time listener and former guest of the show Carol Newsome, who writes under the name of CA Newsome.  Carol's suggestion was the following: Most of us are geared toward digital sales but we still need to do the occasional signing, if only to garner & solidify local support, and most of us are clueless how to conduct a successful signing. I'd love a show that covered this topic.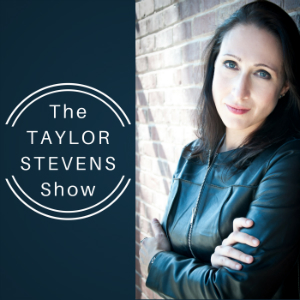 Carol, thank you for the suggestion, which came through the Author Biz Facebook group. My good friend and podcasting partner Taylor Stevens saw the post and said she'd be happy to be the guest AND that this would be a great topic for a joint show.  Meaning we'd play one version of the show on The Taylor Stevens Show and another version here on The Author Biz.
Since the success of our exercise in cross-promotion several weeks ago, I quickly agreed.  
So today's show is all about book events, specifically how to plan for and execute a successful book event. 
Links:
Taylor's Website: www.taylorstevensbooks.com
The Taylor Stevens Show podcast www.taylorstevensshow.com
Taylor's Patreon Page www.patreon.com/taylorstevens
Thanks for Listening!
Thanks so much for joining us again this week. If you'd like a deeper connection with the show, please check out the Author Biz Facebook Group.
If you enjoyed this episode, please share it using the social media buttons you see on the left of the post.
Also, please leave an honest review for The Author Biz Podcast on iTunes!
Ratings and reviews are extremely helpful and mean a great deal to me. They matter in the rankings of the show, and I read every one of them. If you're not sure how to leave an iTunes review, you can follow the step-by-step instructions here.
And finally, don't forget to subscribe to the show on iTunes or Stitcher to get automatic updates.
Please note:  Amazon links in this post are affiliate links. You'll pay no more for buying through these links but the show will earn a small commission.