Podcast: Play in new window | Download | Embed
Subscribe Apple Podcasts | Android | RSS
Author and Emergency Room Physician Melissa Yuan-Innes is the guest on this episode of The Author Biz.
Are you old enough to remember the plate spinners on the Ed Sullivan Show? Those talented people who put plates on top of poles, got them spinning, and then kept them spinning while doing things like balancing themselves on balls. They'd do this on live television, so if they failed, they failed in front of an enormous audience.
If you don't remember, I've posted a video of a plate spinning act below.
Most of us feel like we spend way too much time figuring out how to keep all the plates in our lives spinning.
It's easy to get trapped into the urgency of the moment. We've got deadlines, family obligations, jobs to do, bills to pay, blog posts to write, social media to keep up with and every so often we have to take some time to recharge. Right?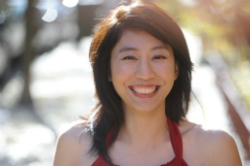 I've wanted to do a show on this topic for months now, and I've had today's Guest, author Melissa Yuan-Innes in mind for the show since I first spoke with her on CrimeFiction.FM. At that time she was promoting the latest book in her Hope Sze Medical Mystery Series. Melissa, who writes fiction under the pseudonym Melissa Yi, is a hybrid author who writes both fiction and non-fiction. She's also a wife, a mother, a blogger and a physician.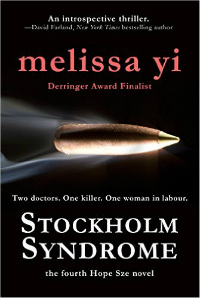 In this 49 minute episode, we discuss how she keeps all of her plates spinning as well as some unusual ideas for social media and her mindset when it comes to promoting her books.
Show Notes
Melissa highlights four principals that have helped her to stay productive in the three essential areas of her life:
Delegate – The importance of having a supportive team around you. In her case, that team begins with her husband.
Downtime – Melissa is a big believer in scheduling downtime into her calendar.
Dispose – Cut out everything that's not either extremely productive or extremely pleasurable.
Dream – Add time in your schedule for dreaming and doing things for the sheer joy of doing them.
While everyone else is trying to appear perfect on social media, Melissa takes a different approach and explains why.
We discuss Melissa's writing and work schedule, which depends more on consistent performance and focus than heroic working hours.
Melissa has written and published a number of short stories. We discuss her reasons for writing short fiction.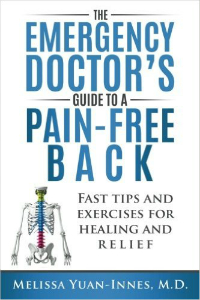 Melissa writes fiction across multiple genres, but she also writes non-fiction. Her two most recent books are STOCKHOLM SYNDROME, the 4th book in her Hope Sze Mystery Series, and THE EMERGENCY ROOM DOCTOR'S GUIDE TO A PAIN-FREE BACK.
Melissa goes wide with her publishing and has used various promotions to achieve real success selling through Kobo.
Kobo's Mark Lefebvre suggested a particular promotion for Melissa that accomplished two things, got her onto the Kobo Best Seller Lists and helped her to overcome what she calls as her "fear of free."
We discuss the various ways in which Melissa finds the time to operate her author business.
Melissa shares her thoughts on making your photographs interesting rather than perfect for social media.
Links
Melissa's website www.melissayuaninnes.com
Melissa's author page on Amazon
Golden Standard Editing website www.goldenstandardediting.blogspot.com
Thanks for Listening!
Thanks so much for joining me again this week.
If you enjoyed this episode, please share it using the social media buttons you see on the left of the post.
Also, please leave an honest review for The Author Biz Podcast on iTunes!
Ratings and reviews are extremely helpful and mean a great deal to me. They matter in the rankings of the show, and I read every one of them. If you're not sure how to leave an iTunes review, you can follow the step-by-step instructions here.
And finally, don't forget to subscribe to the show on iTunes or Stitcher to get automatic updates.
Title Photo by Margaret Caldbick featuring Mark Leslie Lefebvre, skeleton Barnaby bones, reader Lesley Orr, and Melissa "Yi" Yuan-Innes
Thanks to Melissa Yuan-Innes for joining us this week!