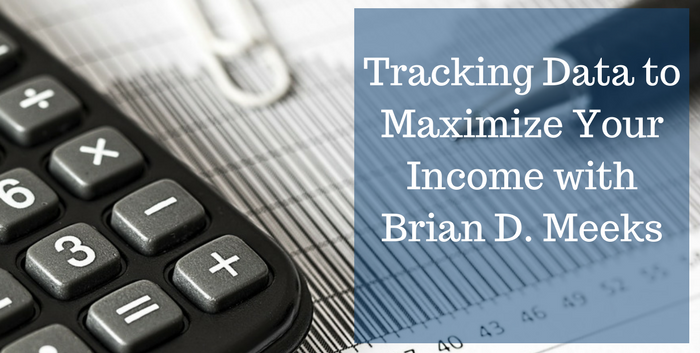 Our guest this week is author Brian D. Meeks.
Podcast: Play in new window | Download | Embed
Subscribe Apple Podcasts | Android | RSS
Today's show is about using the data you generate with your author business and using it to make more money.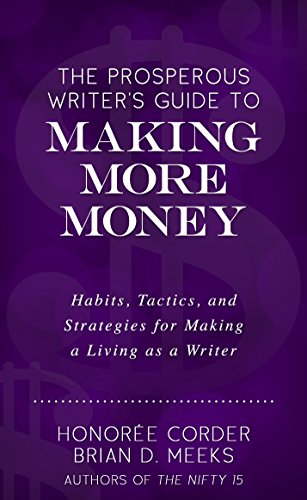 Our guest this week is Brian D. Meeks, who, along with co-author Honoree Corder have just released a new book called The Prosperous Writer's Guide to Making More Money.
Brian D. Meeks is a full-time author who writes fiction under his name and pseudonym matching name of his protagonist from his Underwood, Scotch, and Wry series. He has released 12 novels, with the 13th on the way. In addition to mysteries, thrillers, YA, science fiction, and satire, he writes non-fiction with his co-author Honorée Corder about the business of writing and publishing. Their latest book is The Prosperous Writer's Guide to Making More Money: Habits, Tactics, and Strategies for Making a Living as a Writer.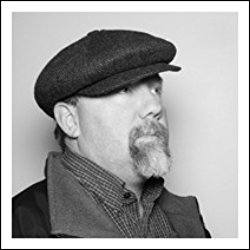 As you'll hear during the interview, Brian is also an unrepentant data geek who translates his many years of experience as a data analyst with a major insurance company to his work as an author.
A quick visit to Sanibel Island
During the show intro Steve mentions having coffee with fellow podcaster Len Edgerly, the host of The Kindle Chronicles.  They met at a coffee shop on Sanibel Island while Len and his family were visiting Southwest Florida.
Show Notes for Interview with Brian D. Meeks
Brian D. Meeks, "Data Geek"
Excelled in Economics
Was a data analyst for Geico for seven years

Compares tracking data to a treasure hunt
Data analysis makes him a better author

Allows him to maximize what book's potential might be

Full-time author, writes fiction and nonfiction
Recently co-authored The Prosperous Writer's Guide to Making More Money with Honorée Corder

Goes live on Amazon 2/20/17

With a Companion Excel workbook

Can download info straight from your KDP page

Steve says the humor makes the book "easy to consume"
Brian's hope was his use of humor would keep people from shutting down due to math phobia, or stress of the unknown
Tracking Data to Maximize Income
Per Steve, "If you make products, you are producing data, whether you track it or not…The data that you're generating can either make you a lot of money, or save you a lot of money."
Brian uses an Excel Workbook to record events and track his own data

Looking for patterns familiarizes himself with this data, and helps him find what boosts his sales
If it becomes part of your routine, you'll absorb the information, too

"You need to pay attention to data; if you don't, you can make incorrect bids, and it'll cost you a lot of money."

7-Day Moving Average Report

Can track trends and patterns

Kindle Unlimited Page Reads

Available for Kindle-exclusive authors
Trends tell you about the success of your ads

Includes lagging indicator

Data for Selecting the Right Keywords

Brian goes through his books a few times a year and looks for keywords that work better than others might

He looks at his sales trends while certain ads are running

Compares keywords to different sized "ponds"; the number of books that a search returns

You have to decide if it serves you better to be a fish in a smaller pond, or to be a fish in a larger pond
Choosing "science fiction" (180,000) versus "Literature" (1.3 million)

To start, choose a pond that returns 4,000 –  5,000 books, and use keywords to work your way up the ladder

Your keyword methodology may change; shifts happen in this data for various reasons
A Little Help from Friends
Is it worth an author's time to study the data they have and optimize it, or to spend their time writing the next book?

If you're most comfortable writing the books and just getting them out, figuring out how to sell them later down the road is fine; but you have to do it at some point.

Sean Platt, Johnny B. Truant, and David Wright

"Write, publish, repeat" methodology
High volume of high-quality material

Brian has set the task for himself of spending at least one hour a day, 7 days a week, on writing

Setting this task, holding himself accountable, led to his most productive month

Sean Platt recommended The Adweek Copywriting Handbook by Joseph Sugarman

Helped Brian get over the hurdle of writing book descriptions

Saw immediate improvement in his sales conversions

Went from 1 in 20 – 30, to 1 in 6 – 12

This was a $60,000 difference in revenue!!
Links:
Purchase The Prosperous Writer's Guide to Making More Money at Amazon
Brian's Amazon Author Page
Brian on Facebook
The Kindle Chronicles podcast hosted by Len Edgerly
Thanks for Listening!
Thanks so much for joining us again this week.
If you enjoyed this episode, please share it using the social media buttons you see on the left of the post.
Also, please leave an honest review for The Author Biz Podcast on iTunes!
Ratings and reviews are extremely helpful and mean a great deal to me. They matter in the rankings of the show, and I read every one of them. If you're not sure how to leave an iTunes review, you can follow the step-by-step instructions here.
And finally, don't forget to subscribe to the show on iTunes or Stitcher to get automatic updates.
Please note:  Amazon links in this post are affiliate links. You'll pay no more for buying through these links but the show will earn a small commission.