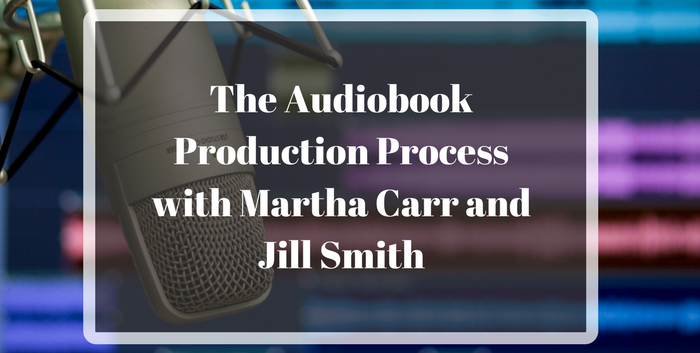 Podcast: Play in new window | Download | Embed
Subscribe Apple Podcasts | Android | RSS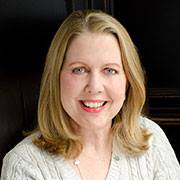 We've got an interesting combo episode today. The first ⅓ of the show is the wrap-up episode of the Martha Carr Launch Strategy Case Study, where we've followed Martha as she went through the process of launching six books in 91 days. In today's episode, we'll get the final details on how things went and what she'd do differently if she were to do this again.
This entire process has been fascinating to me, and I think to a lot of you and I'm sorry to see this come to an end. I'll be actively looking around for a next case study when time permits.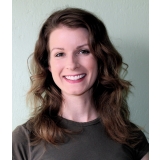 Martha sticks around for the second part of the show and we bring in Jill Smith, the narrator for Martha's Wallis Jones series. The first of the audiobooks was just released and the two of them discuss the way they've worked together on the series. For those authors who haven't tried audio yet, you may learn a thing or two about how the process works for both the narrator and the author.
Show Notes
Martha's Highlights
Finishing Wallis Jones series

Released The Butterfly Effect, the 6th book of Wallis Jones series on 2/22

Released six books in 91 days (rapid launch process)

Launched using the process of Michael Anderle's breakout series

Cover designed by Victoria Cooper
Makes an average of $17/day from this book alone

Hit the $45/day mark
Books #5 and #6 of Wallis Jones are in the top 100 of Financial Thriller New Releases

Cut off the first three chapters of The List Conspiracy (Wallis Jones #1) from KU

Received better reviews
Reopened possibility of initiating a TV series based on the books
Some critics think this is sacrificing her original vision – she disagrees

Currently mapping out a new book series
Participating in a thriller anthology Close to the Bones (with Steve), due out later this year

Steve will be crafting his story in real-time on the Taylor Stevens show, starting in two weeks
Contributing to an anthology like this will help boost sales
Martha's Lowlights
Sales have slowed down to ~$10/day

She says this doesn't really feel like a lowlight, just an indicator to move on
Martha's Advice for a Stronger Launch
Start building email list and art group as soon as possible

Start with Instafreebie and promo to build an email or newsletter list
Ask for followers to be in the art group and leave reviews

Everything you are learning while branching out into self-publishing is worthwhile

Keep asking questions, working with other authors, and promoting when you can
HAVE FUN; celebrate everything!
Don't wrap up your self-worth in how much money you're making

"The rock is always rolling in the right direction."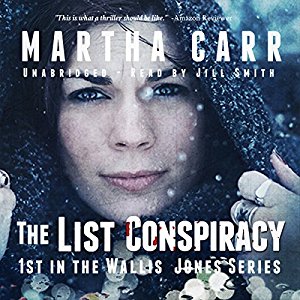 Jill Smith
Can be reached for projects through ACX
Narrator for Wallis Jones series on audiobook

Was chosen from three auditions

She followed Martha's notes:

Richmond accent
Character descriptions

Wallis Jones as a strong, confident woman who gets answers

She was the only candidate that read Wallis Jones as if she wasn't a woman waiting to be rescued

The audiobook is available through Audible on Amazon

Favorite projects to narrate:

Looks for characters that come across clearly on the page, that she can get to know in a short period of time

Short audition times contribute to this as a priority

Looks for exciting and interesting material

Listeners will be able to hear if the narrator is not invested in what they're reading

Rates are per finished hour
Audiobook Creation
It is the job of the narrator to paint a picture of the book for the listener

There is a relationship between the narrator and the characters

Auditions

Typically 5 – 8 minutes of reading
May only consist of one or two lines from each speaking character
The author may or may not provide guidance on voices (accents, emotional state, etc)

Recording

Normally, the narrator records the first 10-15 minutes, gets an authorization, and reads the rest of the book

The process for Wallis Jones was different, more collaborative

There was feedback, and some tweaking to be done

Editing

It helps to edit in chunks to catch any discrepancies in mic placement, body position, etc

Advice for authors for the process

Have a clear idea of who the main character is, so you know when you hear it in a potential narrator

This helps to give the narrator instructions, as well

Approach the process with a collaborative mindset

You chose this person for the project, so work with them, and work through the kinks

Give key highlights to the narrator about your vision

Keep it short and concise, and be willing to see where the rest takes you
Links:
Martha's website www.marthacarr.com
Jill Smith Narrator – ACX Profile
Buy The List Conspiracy Audiobook
Martha's Amazon author page
Martha's Facebook Page www.facebook.com/WallisJonesSeries
Martha's Cover Designer, Victoria Cooper
Thanks for Listening!
Thanks so much for joining us again this week.
If you enjoyed this episode, please share it using the social media buttons you see on the left of the post.
Also, please leave an honest review for The Author Biz Podcast on iTunes!
Ratings and reviews are extremely helpful and mean a great deal to me. They matter in the rankings of the show, and I read every one of them. If you're not sure how to leave an iTunes review, you can follow the step-by-step instructions here.
And finally, don't forget to subscribe to the show on iTunes or Stitcher to get automatic updates.
Please note:  Amazon links in this post are affiliate links. You'll pay no more for buying through these links but the show will earn a small commission.