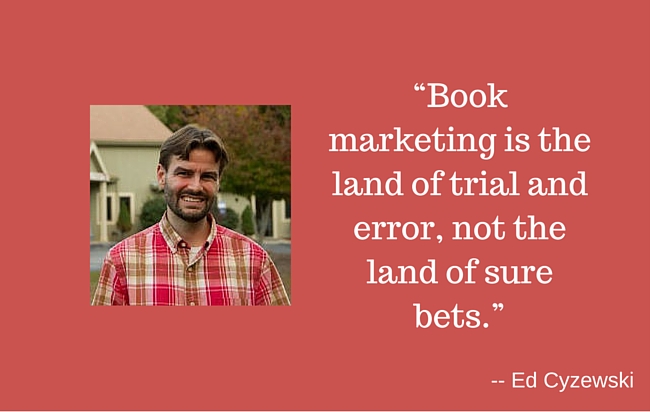 We chat about promotion strategies for authors with Ed Cyzewski on this episode of The Author Biz.
Podcast: Play in new window | Download | Embed
Subscribe Apple Podcasts | Android | RSS
When an author colleague asks what you do to market and promote your book how do you answer? Do you have a sustainable marketing and promotion strategy? Or do you just copy what you see other authors doing?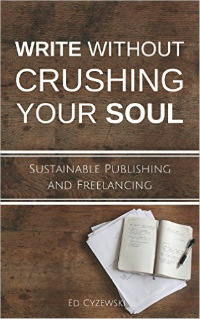 If you have a strategy is it something that's sustainable, or did it make you miserable during your last launch.
Today's guest is Ed Cyzewski. He released his latest book, WRITE WITHOUT CRUSHING YOUR SOUL, as a category number one bestseller at Amazon last week. The book teaches a common-sense and more importantly a sustainable approach to building your career as a writer.
Obviously, two components of a sustainable writing career are marketing and promotion, and that's our focus for today show.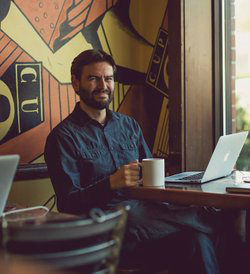 In this 34-minute episode, we'll cover topics like making long lasting connections with readers, understanding your audience, networking, social media and the value of an active and growing email list.  
Show Notes:
Ed Cyzewski released his new book, WRITE WITHOUT CRUSHING YOUR SOUL, on November 10th. On November 12th, his book ranked #1 in Publishing and books and the top 5 in two other categories.
Ed relies on a definition from Tim Grahl (guest in episode 22) when asked to define marketing. "Make long-lasting connections with people, be relentlessly helpful and meet a need for them."
The value of relentlessly being yourself when it comes to connecting with readers.
The importance of understanding your target audience and speaking directly to them. Ed targeted WRITE WITHOUT CRUSHING YOUR SOUL, to authors who value a healthy, balanced approach to their writing career and have a spiritual element to their lives.
The duality of social media, which Ed sees as both a blessing and a curse.
Ed views finding your own specific way, rather than mimicking the practices of other successful authors, as the best way to use social media.
We discuss the value of networking to authors and how to ask for promotional help from author colleagues when you need it.
We walk through the launch process that Ed used to launch WRITE WITHOUT CRUSHING YOUR SOUL as a category bestseller at Amazon.
Ed added roughly 2,000 people to his email list by doing a NoiseTrade promotion before his release. (www.noisetrade.com)
Links:
Purchase WRITE WITHOUT CRUSHING YOUR SOUL at Amazon.
Ed's Website www.EdCyzewski.com
Learn more about The Examen
Addie Zierman's WHEN WE WERE ON FIRE
NoiseTrade website
Ed's post on Jane Friedman's blog
Thanks for Listening!
Thanks so much for joining me again this week.
If you enjoyed this episode, please share it using the social media buttons you see at the left of the post.
Also, please leave an honest review for The Author Biz Podcast on iTunes!
Ratings and reviews are extremely helpful and mean a great deal to me. They matter in the rankings of the show, and I read every one of them. If you're not sure how to leave an iTunes review, you can follow the step-by-step instructions here.
Thanks to Ed Cyzewski for joining us this week.
Please note that Amazon links are affiliate links. You'll pay the same price for anything you order, but The Author Biz will earn a small commission.