Podcast: Play in new window | Download | Embed
Subscribe Apple Podcasts | Android | RSS
In today's show, we dig into audiobook promotions, looking at several low-cost methods for audiobook marketing and promotions that you can start immediately for either no cost or for very small amounts of money.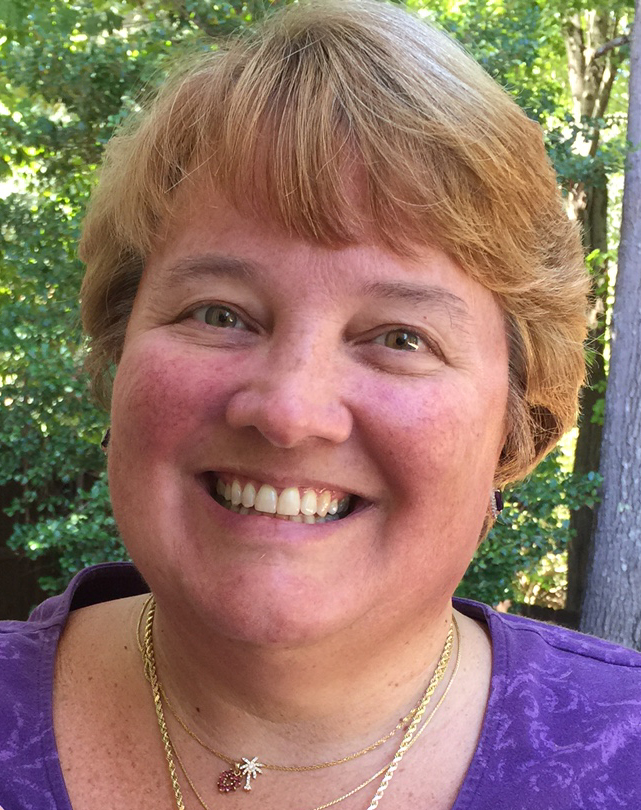 Our guest today is Karen Commins. She's a professional narrator who has given voice to over 50 audiobooks. In addition to earning a BA in broadcast journalism, Karen has completed extensive specialized training in voiceover and audiobook narration technique, as well as digital audio production. She also, and this is how we connected, she also curates information to help authors create audiobook editions of their titles at AudioForAuthors.com and compiles ideas to aid with audiobook marketing at AudiobookMarketingTips.com.
In this 60 minute show, we discuss the relationship between authors and narrators and then consider different ways authors can promote their audiobooks online. Karen is already active and answering questions about audiobook marketing and promotion in the Author Biz FaceBook group, so if you have any questions after the show, either post them as a comment below or jump into the Facebook group and ask them there.
Karen sent this great of her recording (on the left) and production areas.  I love the soundproof room she's built for her studio!

Show Notes
Karen Commins
Author versus Narrator in Audiobooks
Varies by ownership rights

Sold to indie publisher

Little involvement with book
May not have choice of narrators

Self-produced

Author can find their own narrator based on style

Many use Audiobook Creation Exchange

"It costs more money if you're paying [for production resources] up front… but it's a deferred payment on a royalty share."

"The best relationships are when the author realizes that the narrator has a different set of skills than the author…you have to have trust that they're going to read your book and understand it. It's their interpretation of your words… It's performance art. The narrator's goal is always to make the author's words the star."
Different fanbases
Example: Scott Brick (Narrator) and David Baldacci
Scott Brick is a "superstar" in Audiobooks
David Baldacci has 213,738 Facebook likes; Scott Brick has 1,574 Facebook likes (as of 2016)

People appear to choose books based on author more than narrator
ACX (Audiobook Creation Exchange)
Free service for authors and narrators
Narrators can post profiles and samples, authors can post titles

Narrators audition for specific titles

Authors hear the auditions or any sample
More input in audiobook production, to a degree

The end-product still lies with the narrator

Responsibilities

Author: when needed, give insight to characters, place names, and pronunciations
Narrator: read the book before recording. Make note of subtext and context clues in story arc to better read the story the way the author imagined it.
Marketing & Promotion of Audiobooks
Author's perspective

Goal is to maximize visibility of audio edition of your book

Use your email list!
"Any chance that an author as to say, 'I have an audiobook available," they should do it!"
Interview your narrator, collaborate!
At book festivals or conventions, hand out cards with a QR code to link to clip from your audiobook, or even just mention in the wording on the card that an audiobook is available
Look for any kind of tie-in between your book and what's happening in the real world
"The best marketing you can do, is always your next book."

You have something new to talk about (your new release)
People are all about instant gratification; they will already be looking for your next book
Narrators can follow this advice, too!

Put the URL to your audiobook on the front matter of your Kindle book

It will appear on the "Look Inside" page, for readers that use that option
Simple, no-cost option that increases visibility

There is no good platform to share audiobooks on social media

SoundCloud Clips

Clips can be shared and played within a social media platform
Lacks sales conversions

Audible Clips

Anyone that has the audiobook can make a clip to share

When shared on a social media platform, like Twitter, they can see the book, hear the clip, and follow a link to buy the audiobook immediately
Great for sharing quotes

Audible also allows you to share an entire book from your library with a friend for free!

Create video trailers

Along with the book cover, include images that go along with the story

Stock photo libraries are available

Narrator's Perspective

May have limited time for promotion

When one project is done, they may already have another lined up

BookBub good for cheap or free deals on audiobooks
Whispersync (Amazon program) For Kindle eBook and Audible Audiobook

Carries across multiple devices
Authors can ask KDP Support to add this feature to your audiobook
Offers discounts on these (digital) editions of certain books

If there is a paperback edition also offered, you must make sure that Amazon lists all your editions together, or you (and your readers) will lose the Whispersync connection

Goodreads

Good place to connect with audiobook listeners, share new releases, and hold giveaways

Important to physically add your audiobook as an edition on Goodreads

"Make it as easy as possible to let true audio listeners know that you have an audio version of this book."
Anybody can do this; you don't have to be a Goodreads expert. You just need an author page on Goodreads
The narrator has the ability to do this, as well

Audiobook Boom! – Created by Jeffrey Kafer

Weekly newsletter

Lists free audiobooks
You can have your book listed for $10

Also offers reviews of audiobooks
You will receive the email address of people that are requesting your book to review, and can hopefully convert that into future sales
Links
Karen's website: www.karencommins.com
Shareable Audible Clip 
Getting started with audiobooks: www.audioforauthors.com
Marketing audiobooks: www.audiobookmarketingtips.com
Audiobook Boom website www.audiobookboom.com
Email at [email protected]
Join us inside the Author Biz Facebook Group
Thanks for Listening!
Thanks so much for joining us again this week.
If you enjoyed this episode, please share it using the social media buttons you see on the left of the post.
Also, please leave an honest review for The Author Biz Podcast on iTunes!
Ratings and reviews are extremely helpful and mean a great deal to me. They matter in the rankings of the show, and I read every one of them. If you're not sure how to leave an iTunes review, you can follow the step-by-step instructions here.
And finally, don't forget to subscribe to the show on iTunes or Stitcher to get automatic updates.
Please note:  Amazon links in this post are affiliate links. You'll pay no more for buying through these links but the show will earn a small commission.