When readers search for our author name or for books we've written, we  want our website to show up at the top of the search results list.  But what if something changed to knock us off that top spot, or maybe off the first page of search results, all together?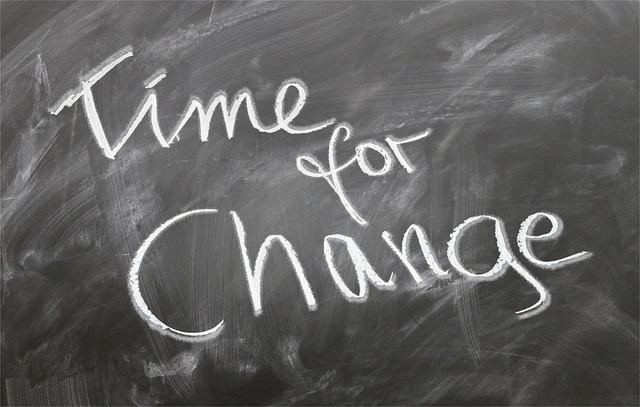 Something is changing and now is the time to be sure the change will not have a negative impact on your search results.
Google has announced that beginning April 21st, they will begin expanding their use of mobile-friendliness as a ranking signal. This change will affect mobile searches in all languages will worldwide and will have a significant impact on their search results.
What this means is that if your author website is not mobile friendly it will be less likely to show up in relevant searches.
How do I find out if my site is mobile friendly?
Google has made it somewhat easy for at least a high-level test of individual pages. Go to their Mobile Friend Test page.
I entered the URL for this site on the page, and this is the response I received.
So – Yay – I passed the test. At least for my home page. The Author Biz website runs on WordPress, and I have a mobile friendly theme, so the entire site should be fine, but is there anything else I can do to be sure?
The announcement goes on to say that you can use your Google Webmaster Tools account to get a full listing of mobile usability issues with something called the Mobile Usability Report.
Google Webmaster Tools are available to all site owners. There's a fairly simple confirmation process to get things set up, especially if you're running Google Analytics on your site already.
I ran the Google Tools test and got this message: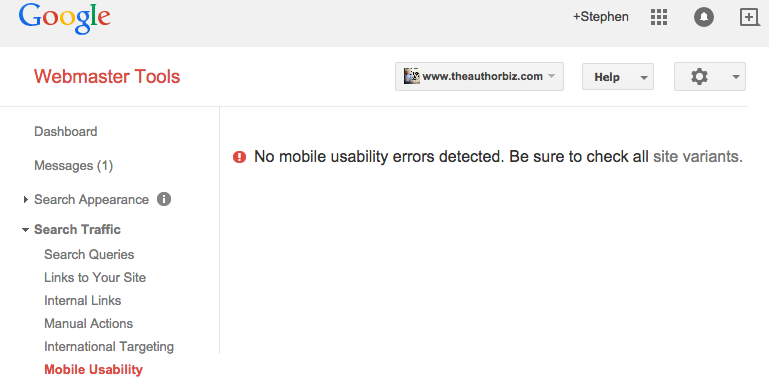 Whew, it looks like I'm fine with The Author Biz. But what if it wasn't mobile friendly?
What should I do if my author website fails the Mobile Friendy test?
WordPress
1. Update your theme – Check to see if there's an update for your WordPress theme.
2. Get a new theme – There are some great mobile responsive themes available for writers, and many of the themes are free. The Author Biz is running on a free WordPress theme called Hemmingway.
Updating themes is fairly simple and can be done in just a few minutes. But themes display their various elements in different locations, so plan on spending some time moving widgets around, and maybe tweaking some colors, to be sure your site continues to look great.
3. Get help – If someone designed the site for you, contact them and ask them what needs to be done to make the site mobile friendly by April 21st, but don't overpay. Years ago it could cost several thousand dollars to build a great looking site from scratch. But things have changed, it's now possible to have someone build you a great looking website, using WordPress, for under $1,000.
If you're unsure about updating or changing WordPress themes one of my companies offers discounted help to authors, through something we're calling The Author Biz back office.
I have a custom built author website
1. Contact the designer who built the site for you. It's possible they can transition your site to a responsive site.
2. Consider changing your site to something you can more easily manage yourself like WordPress.
Most websites built in the last few years will pass Google's Mobile Friendly Test, but don't' chance it. Take the test yourself.  It's fun getting back that "Awesome! Your Site is Mobile Friendly" message from Google.