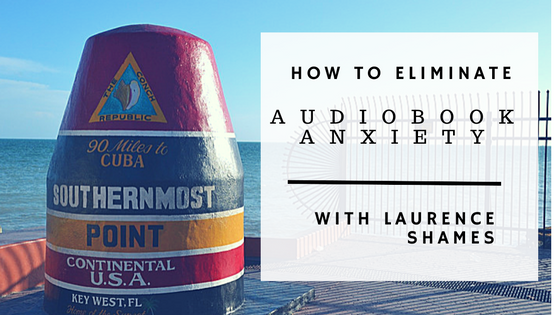 Author Laurence Shames is the guest in this episode of The Author Biz.
Podcast: Play in new window | Download | Embed
Subscribe Apple Podcasts | Android | RSS
In last week's show, we discussed the process of producing an audiobook with a narrator. This week's show begins with an expansion on the audio book production theme, but this time, we tackle the process from the author's perspective.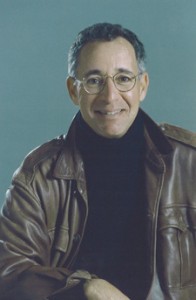 Our guest is Laurence Shames, who has been a New York City taxi driver, lounge singer, furniture mover, lifeguard, dishwasher, gym teacher, and shoe salesman. And as the bio on his website puts it, having failed to distinguish himself in any of those professions, he turned to writing full-time in 1976 and has not done an honest day's work since.
As authors, we know Larry's bio is somewhat tongue in cheek. The less humorous reality is that he has published twenty books and hundreds of magazine articles and essays. He is best known for his critically acclaimed series of Key West novels, but he's also written non-fiction and enjoyed considerable, though mostly secret success as a collaborator and ghostwriter, having authored four books that achieved bestseller status without including his name.
His career, as you might imagine for someone with his long  background, began in traditional publishing. That changed in 2013 when he decided to re-enter the world of the working novelist as an Indie author. While traditionally published, his publishers had audiobooks produced for him for each of his Key West titles, but as an Indie author, he was on his own.
In this 41 minute show, we discuss why he decided to have audiobooks produced for the Indie published books in his Key West series. Then we'll dig into the process he went through to select and hire his narrator partner, and the internal challenges he faced in 2013 when transitioning from traditional to indie publishing.
Laurence Shames Interview Show Notes
We discuss the evolution of Larry's writing career through a variety of large publishers, to ghostwriting, screenwriting and now as an indie author.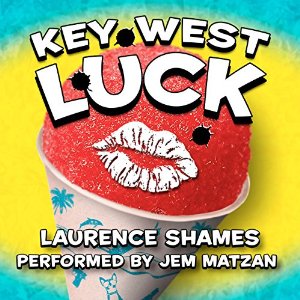 Larry's most recent book, KEY WEST LUCK, is his first indie book to be turned into an audiobook. We discuss the reasons why he decided to publish an audio version of the book.
Larry felt like the time commitment for the audio project was reasonable. We discuss the process he went through to select his narrator, Jem Matson, who he views as a partner in the audiobook production process.
We consider the two choices for paying an audiobook producer. Larry chose the Royalty Share option for KEY WEST LUCK and explains why.
Like many authors who come from the traditional world, there were psychological hurdles to overcome before fully embracing indie publishing. Larry shares his thoughts on overcoming those barriers.
Running his indie publishing business is much different than his experience in the traditional world. He explains some of those differences and how he's learned to appreciate the control he now has over his creative work.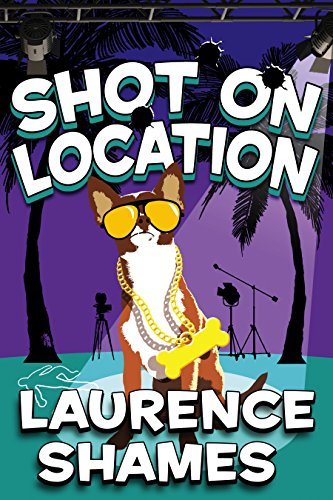 We discuss Larry's expectations for relaunching his Key West series with SHOT ON LOCATION, his first indie published book in 2013.
Larry acquired the rights back to the first eight books in his series. He tells us how he regained those rights and what he needed to learn to republish them on his own.
Larry publishes exclusively on Amazon now. He explains his reasons for making that decision.
We consider the importance of learning indie publishing skills even if you're traditionally published now.
Larry answers the oft-asked question about ghostwriting. "What's it like to know that you've written a wildly popular bestselling book and not be able to tell anyone that you were the one who wrote it?
Links:
Laurence Shames website www.laurenceshames.com
Larry's Amazon Author Page
KEY WEST LUCK at Audible.Com
Larry's Narrator / Audiobook Producer Jem Matzan www.jemmatzan.com
Thanks for Listening!
Thanks so much for joining me again this week.
If you enjoyed this episode, please share it using the social media buttons you see on the left of the post.
Also, please leave an honest review for The Author Biz Podcast on iTunes!
Ratings and reviews are extremely helpful and mean a great deal to me. They matter in the rankings of the show, and I read every one of them. If you're not sure how to leave an iTunes review, you can follow the step-by-step instructions here.
And finally, don't forget to subscribe to the show on iTunes or Stitcher to get automatic updates.
Thanks to Laurence Shames for joining us this week!
Creative Commons Image by FitzFox