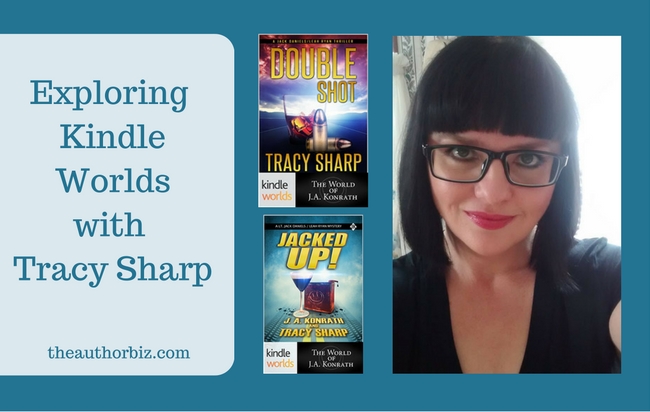 Podcast: Play in new window | Download | Embed
Subscribe Apple Podcasts | Android | RSS
This week's program is a look at the benefits and drawbacks of writing in Kindle Worlds.
Our guest is Tracy Sharp, who in addition to the several novels she's written in Kindle Worlds is the author of the Leah Ryan thriller series.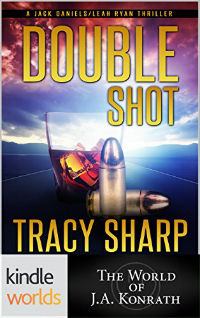 Tracy has written multiple books in J.A. Konrath's Jack Daniels and Associates Kindle World, including her most recent, DOUBLE SHOT, which was released a few weeks ago. The rules of the Jack Daniels and Associates World allow authors to use their own characters, so Tracy builds her books in that particular world as collaborations between Leah Ryan and Jack Daniels.
In this 41 minute episode we'll get into benefits and drawbacks of writing in Kindle Worlds as well as the four different worlds in which Tracy has written, the revenue splits and pricing for Kindle Worlds, and the ways in which writing inside different worlds can vary, depending upon the rules set by the owner of the original world.
Note: There is also a video version of the interview portion of this show.

Show Notes for Kindle Worlds Interview
Tracy explains that her first collaboration with J.A. Konrath came as a result of a guest post she did on his hugely popular website in July 2013. Her first collaboration with Joe was JACKED UP, which was done before the Joe adding his Jack Daniels series to Kindle Worlds. JACKED UP was eventually added as a Kindle Worlds title.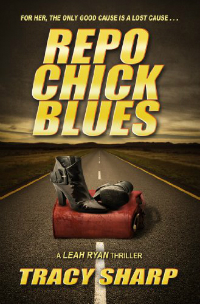 Joe's work with Tracy during their collaboration brought about several changes to Tracy's Leah Ryan series, including a reduction in the number of sex scenes and swear words.
Tracy shares her varied publishing history and how she got the rights back for her Leah Ryan series.
We discuss what it means to publish in Kindle Worlds and the differences in rules for the various worlds in which Tracy writes.
We discuss pricing and the revenue splits within Kindle Worlds.
There are multiple benefits to an author writing in Kindle Worlds. For Tracy, those benefits include the exposure of her writing and characters to a new audience, increased sales of her existing work and the ability to meet new authors who also write in the worlds.
We discuss the pressure an author may feel when writing about characters and worlds with huge fan bases, some of whom may know the characters and the world better than the original author.
Tracy has also written KW novels in the worlds of Chandler (for J.A. Konrath and Ann Voss Peterson), Carley Phillips and Cat Johnson.
Tracy shares some of her favorite books on writing craft, which include her favorite, Screenwriting Tricks for Authors by Alexandra Sokoloff.
Tracy shares her thoughts on the importance of writing the next book to an author.
Links
Thanks for Listening!
Thanks so much for joining me again this week.
If you enjoyed this episode, please share it using the social media buttons you see on the left of the post.
Also, please leave an honest review for The Author Biz Podcast on iTunes!
Ratings and reviews are extremely helpful and mean a great deal to me. They matter in the rankings of the show, and I read every one of them. If you're not sure how to leave an iTunes review, you can follow the step-by-step instructions here.
And finally, don't forget to subscribe to the show on iTunes or Stitcher to get automatic updates.
Thanks to Tracy Sharp for joining us this week!