Podcast: Play in new window | Download | Embed
Subscribe Apple Podcasts | Android | RSS
Today's show is about the wide range of cover design options available to indie authors today. Everything from do it yourself covers, to photo manipulation, to custom designed illustrated covers. We'll even get into the process of hiring photographers and models if you've got the budget and a long enough series to support the upfront expense.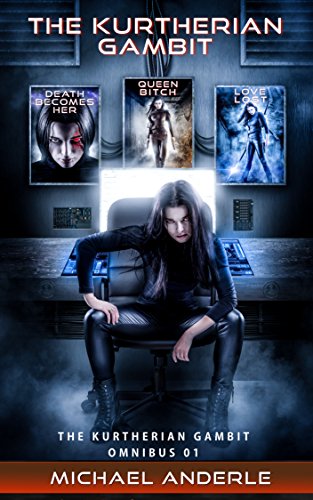 Our guest is Andrew Dobell, who I've had the pleasure of working with over the past several months.  I've seen the quality of the work he's done on his covers, what really triggered the idea for the show was a series of covers he did for Craig Martelle and Michael Anderle's Terry Henry Walton Chronicles.  I found the process that Andrew went through for those authors to be instructive and I think you will as well.
In today's show we'll take a deep dive into the various options available to you for cover design at a variety of price points, then we'll discuss the advantages and in some cases the disadvantages for each type of cover. We'll get into the importance of creative rights and of being certain you understand the different options available when it comes to those rights for covers you're paying to have designed.
During the show, we mention several specific covers that Andrew has done, including this Omnibus cover for the first three books of Michael Anderle's Kurtherian Gambit series.
We also mention a photo shoot in which Andrew shot over 1,000 pictures of two models to be used as cover and marketing images for the Terry Henry Walton Chronicles, in which these models were used for covers like this one.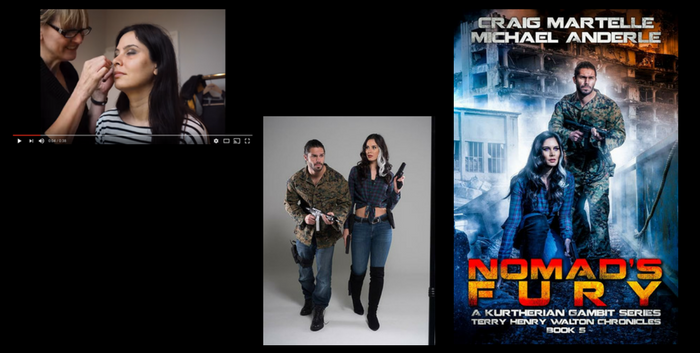 There is also a fascinating youtube video in which the model chosen for the cover photos was turned into her character in the books.
Speaking of YouTube – This episode was also recorded as a video so we could display the covers as we discussed them.  You can watch the video here or on the Author Biz YouTube channel.
Links:
Andrews Cover Design Website www.creativeedgestudios.co.uk
Andrews Author Website www.andrewdobellauthor.co.uk
Andrew's Amazon Author Page
Thanks for Listening!
Thanks so much for joining us again this week.
If you enjoyed this episode, please share it using the social media buttons you see on the left of the post.
Also, please leave an honest review for The Author Biz Podcast on iTunes!
Ratings and reviews are extremely helpful and mean a great deal to me. They matter in the rankings of the show, and I read every one of them. If you're not sure how to leave an iTunes review, you can follow the step-by-step instructions here.
And finally, don't forget to subscribe to the show on iTunes or Stitcher to get automatic updates.
Please note:  Amazon links in this post are affiliate links. You'll pay no more for buying through these links but the show will earn a small commission.