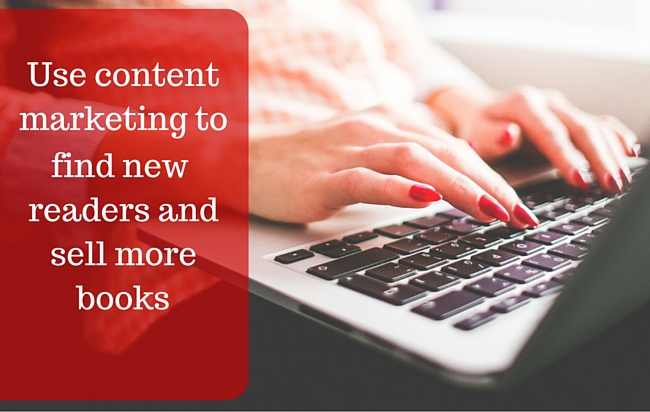 Author, speaker, and social media expert Beth Hayden joins us in this episode of The Author Biz to discuss the importance of content marketing for authors.
Podcast: Play in new window | Download | Embed
Subscribe Apple Podcasts | Android | RSS
One of the things I love about The Author Biz is the opportunity these podcasts give us to learn from experts.
I've wanted to do a show on content marketing for authors for several months now, but I put that show on the back burner until I could connect with the right person to teach us. We have that person today.
Beth Hayden is an author, and a nationally known speaker and social media expert who regularly contributes to the some of the world's largest social media blogs. She also speaks frequently about blogging, content marketing, and Pinterest at conferences and events across the country.
In this 31 minutes episode, we're focused on content marketing for authors, everything from what it is, to how we can use it to find new readers.
We'll get into the ways content marketing differs for non-fiction authors and novelists with specific examples of how each type of writer can best use content marketing. Then we get into some of the pitfalls many of us tumble into when trying to write for the web, both on our author websites and more importantly on the sites of others.
Show Notes for Content Marketing for Authors
Beth defines content marketing as creating and distributing content for the purpose of attracting and building relationships with your audience.
Beth wrote the book, PINFLUENCE: The complete guide to marketing your business with Pinterest, a few years ago. She shares the content marketing process she used to attract interest from her existing audience and find new potential readers for the book.
Beth believes you should begin content marketing for a book 6-12 months before the book's release.
Content marketing for authors is a slow, steady process occasionally interrupted by large leaps forward.
We discuss the differences between content marketing for non-fiction and novels. Beth shares some specific advice novelists can use to build their audience.
We discuss the value of guest blogging and consider the difference between strategic guest posts and a launch related blog tour.
She shares best practices for approaching high-impact blogs for guest posting opportunities.
The value of guest posting is in exposure and getting traffic back to your website. The best way to capture the traffic that comes back to your site is through a landing page that relates to the content of your post. Beth advises that we DO NOT send people to our website home page.
Beth is offering a free Webinar on using Pinterest for Authors on December 10th called, A 3 Step Strategy for Doubling your (Fiction or non-fiction) Book Sales using Pinterest. www.bethyahden.com/pfa
We discuss the essential differences between writing novels and writing for the web. The biggest difference is that people read novels and scan information on the web. Best shares best practices for making your web content more scalable.
Links
Beth Hayden's website www.bethhayden.com
Link to Beth's Pinterest for Authors webinar www.bethhayden.com/pfa
Lead Pages www.leadpages.net
Optimize Press www.optimizepress.com
Creative Commons image by Foundry
Thanks for Listening!
Thanks so much for joining me again this week.
If you enjoyed this episode, please share it using the social media buttons you see at the left of the post.
Also, please leave an honest review for The Author Biz Podcast on iTunes!
Ratings and reviews are extremely helpful and mean a great deal to me. They matter in the rankings of the show, and I read every one of them. If you're not sure how to leave an iTunes review, you can follow the step-by-step instructions here.
Thanks to Beth Hayden for joining us this week.
Please note that Amazon links are affiliate links. You'll pay the same price for anything you order, but The Author Biz will earn a small commission.