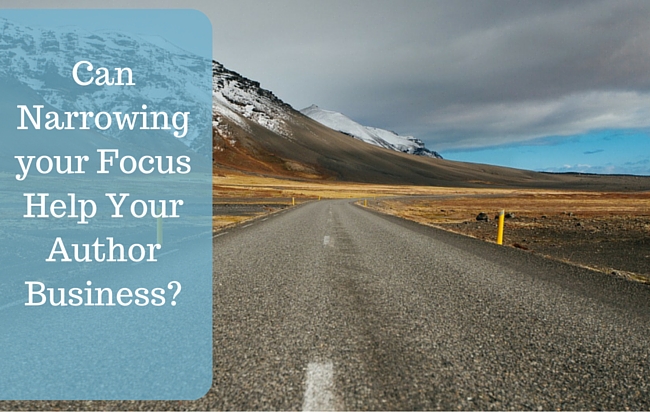 Author Kevin Tumlinson (@KevinTumlinson) is the guest in this episode of The Author Biz.
Podcast: Play in new window | Download | Embed
Subscribe Apple Podcasts | Android | RSS
As authors, we are the CEOs of our own Author Businesses. One of the most discussed challenges we face in running those businesses, myself certainly included, is finding the time. The time to write, the time to market our work, the time to deal with content creation, time to think, to plan, to address the problem of managing all of our stuff, and carving out quality time to spend with loved ones.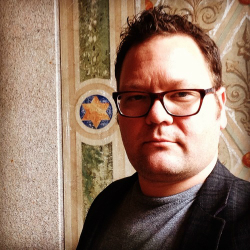 Today's guest, Kevin Tumlinson, is a Wordslinger. He's an author, blogger, and a podcast host. He's written dozens of novels and non-fiction books and helps entrepreneurs and authors build and grow their business through better writing.
In this 52 minute episode, Kevin and I discuss his latest book, 30-DAY AUTHOR, as well as the journey he and his wife are are on that's allowing them shed possessions and narrow their focus so they can spend time doing what's important to them.
Show Notes
We begin the interview with a discussion of Kevin's three podcasts, Wordslinger, Self Publishing Answers and Creative Writing Career.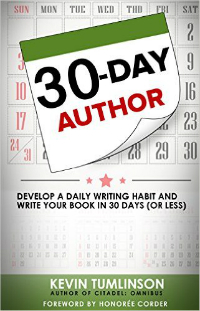 We discuss the things Keven has chosen to eliminate, or reduce from his life in order to focus on his primary objectives, which in addition to his faith and his family, including writing, podcasting and planning for life on the road.
Kevin shares the thinking behind his decision to blog every day, and what he expect to gain from the practice.
We consider Kevin's schedule and priorities and how he plans his days and weeks.
Kevin shares the ways in which travel and the narrowed focus of the new lifestyle may influence his writing.
We discuss 30-DAY AUTHOR, Kevin's book on writing, for writers.
Links
Thanks for Listening!
Thanks so much for joining me again this week.
If you enjoyed this episode, please share it using the social media buttons you see on the left of the post.
Also, please leave an honest review for The Author Biz Podcast on iTunes!
Ratings and reviews are extremely helpful and mean a great deal to me. They matter in the rankings of the show, and I read every one of them. If you're not sure how to leave an iTunes review, you can follow the step-by-step instructions here.
Thanks to Kevin Tumlinson for joining us this week.
Please note that Amazon links are affiliate links. You'll pay the same price for anything you order, but The Author Biz will earn a small commission.
Creative commons image by Unsplash