Derek Murphy is this guest on this episode of The Author Biz.
Podcast: Play in new window | Download | Embed
Subscribe Apple Podcasts | Android | RSS
Derek Murphy is an author and thought leader in the area of book marketing and cover designer. Over the past few years, he's built a significant platform for himself in those areas. But now, Derek is trying his hand at something different. He's writing fiction, and as of a few weeks ago, he had no platform that would help him launch his books to the readers of his genre.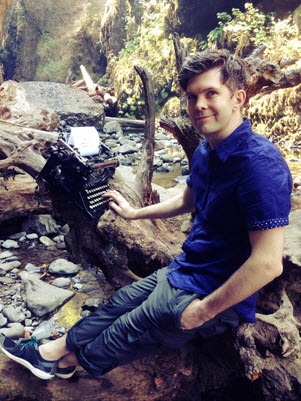 One of the things that make Derek so interesting is his willingness to experiment. To try things that other people aren't doing and to shares the results on his CreativIndie.com website.
In this 32 minute episode, we discuss some of the experiments Derek is running to build a platform that will allow him to launch his first novel to the top of his category best seller lists. As you'll hear in the interview, he's got some interesting ideas that are already paying big dividends.  
Derek Murphy Interview Show Notes
Derek describes how he got into the business of providing services to authors.
We discuss Derek's recent post, Seven Ways to Hack Amazon's "Also Bought" section.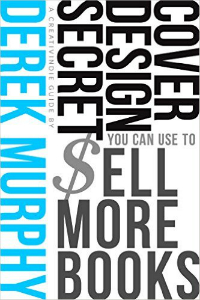 Derek has built a significant platform for his non-fiction writing, but he's now writing fiction and starting from ground zero with his fiction platform.
The value of positioning yourself with popular authors in your genre.
We discuss the strategy he's using to build the email list for his fiction. He started at zero two weeks ago and had built a genre specific email list of over 12,000 when we recorded this interview.
We discuss Derek's use of Facebook ads to drive traffic to his genre specific contests, and how those contests have allowed him to grow his list so quickly.
Derek has used both King Sumo and Rafflecopter for contests. He discusses the benefits and drawbacks of both.
Links
Derek's website – www.creativeIndie.com
Derek's Amazon Author Page
King Sumo website
Rafflecopter website
Thanks for Listening!
Thanks so much for joining me again this week.
If you enjoyed this episode, please share it using the social media buttons you see at the left of the post.
Also, please leave an honest review for The Author Biz Podcast on iTunes!
Ratings and reviews are extremely helpful and mean a great deal to me. They matter in the rankings of the show, and I read every one of them. If you're not sure how to leave an iTunes review, you can follow the step-by-step instructions here.
Thanks to Derek Murphy for joining us this week.
Creative commons image by Skeeze
Please note that Amazon links are affiliate links. You'll pay the same price for anything you order, but The Author Biz will earn a small commission.