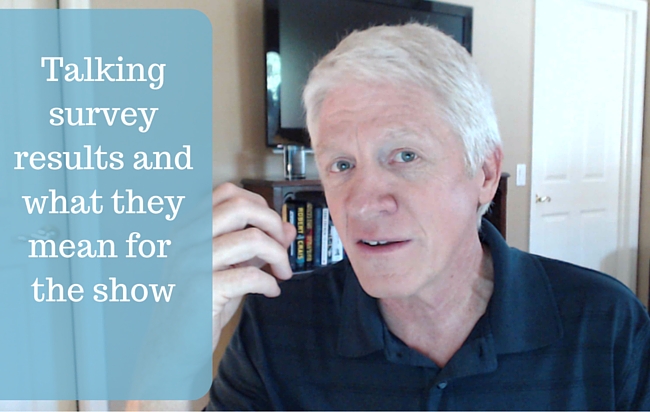 Podcast: Play in new window | Download | Embed
Subscribe Apple Podcasts | Android | RSS
In this episode of The Author Biz, we review the results of the 2016 Author Biz survey, and what those results mean to the future direction of the show.
We'll return to the regular show format next week.
The survey was emailed out to The Author Biz email list, and regular listeners were encouraged to respond as well. If you took the time to complete the 3-minute survey, then THANK YOU! I appreciate your time and interest in the show.
As an experiment (you know I love a good experiment, right?) I recorded the first 2/3 of the show as a video for part of a class I'm taking on creating online videos. The only difference between the audio and video versions of the show are the additional 4 minutes at the end (beginning around the 11:05 mark on the audio file) of the podcast, where I share some listener comments. The video is about 4 minutes shorter and doesn't include the comments.
Links:
The Taylor Stevens Show Podcast on iTunes and Website
Join the Author Biz Facebook Group here.
Thanks for Listening!
Thanks so much for joining me again this week.
If you enjoyed this episode, please share it using the social media buttons you see on the left of the post.
Also, please leave an honest review for The Author Biz Podcast on iTunes!
Ratings and reviews are extremely helpful and mean a great deal to me. They matter in the rankings of the show, and I read every one of them. If you're not sure how to leave an iTunes review, you can follow the step-by-step instructions here.